Alexis Pauline Gumbs, 2020–21
Project Title:
The Eternal Life of Audre Lorde: Biography as Ceremony
Independent Scholar
Return to All Fellows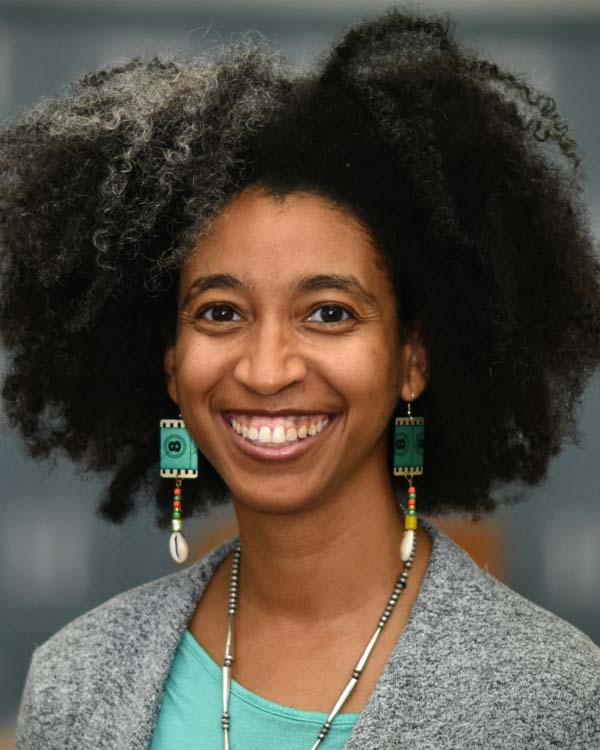 Fellowship Work Summary
Alexis Pauline Gumbs drafted 19 of the 58 chapters of her work in progress, The Eternal Life of Audre Lorde: Biography as Ceremony which is under contract with Fararr, Straus and Giroux. She wrote several chapters for edited volumes: "Preface" in Mouths of Rain: An Anthology of Black Lesbian Thought edited by Briona Smith (New Press); "Water and Stone: A Ceremony for Audre Lorde in Three Parts" in A Darker Wilderness: An Anthology of Black Nature Writing edited by Erin Sharkey (Milkweed Editions, forthcoming); "Survival Radio for Genevieve and Audre" in Poetry As Spellcasting edited by Destiny Hemphill, Lisbeth White, and Tamiko Beyer (North Atlantic Books, forthcoming); and "The Rhythm of Gray Whales Praying for Audre Lorde and May Ayim" and "Self Portrait as Hurricane: Audre Lorde and Impermanence" both in Bodies of Water: A Reader edited by Filipa Ramos and published by the Shanghai Biennale, 2021. She also wrote the essay "Two Rivers," for Southern Cultures, vol. 26 no. 4.