Re-Enchanting the Eurasian Steppe: Eco-Nationalism and Eschatology in Tatar Literature, 1960-Present
Benjamin N. Duke Fellowship of the Research Triangle Foundation, 2019-20
Clinical Professor of Religious Studies and of History, Arizona State University
Return to All Fellows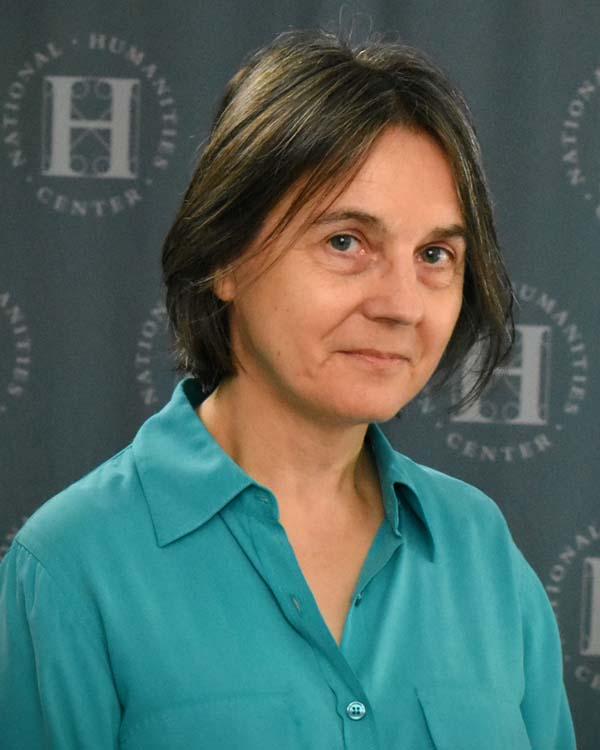 Agnès Kefeli has taught Volga Tatar, history, and religious studies at Arizona State University since 1995. In her award-winning book, Becoming Muslim in Imperial Russia: Conversion, Apostasy, and Literacy (Cornell University Press 2014), which received the 2015 Reginald Zelnik Prize from the Association of Slavic, East European, and Eurasian Studies, she examines four different areas: popular religion, education, gender, and the frontier. She is especially interested in conversion, popular contestation of official identities, production of religious knowledge, collective memory, sacred ecology, and women's activities in the religious sphere, in the past as well as in the present. Her current research on the revival of Islam in the Volga region analyzes the re-appropriation of prerevolutionary myths, genealogies, and places that fashioned communal and national identities in the nineteenth century, by modern-day Tatars.
In a new monograph, tentatively called Re-Enchanting the Eurasian Steppe: Eco-Nationalism and Eschatology in Tatarstan, she will explore the neglected voices of Muslim intellectuals and mullahs who try to develop new eschatologies, provoked in part by ecological crises of the twentieth century. In their works, they have outlined sharply divergent views concerning ecological sustainability, multiculturalism, democracy, the exploitation of nature, and the future of their community in the Russian Federation. Drawing on their historical and religious traditions, some have embraced a highly secularized vision of their society; others seek to recover the religion and folkways of their ancestors; still others ally themselves with resurgent global Islam or experiment with new forms of spirituality. Each of these approaches to the future implies a particular eschatological denouement.
Kefeli's work draws on fieldwork observations, village diaries, Soviet and Post-Soviet village literature, contemporary mullahs' writings, pre-revolutionary modernist Islamic literature, and Turkic Sufi texts, which have played and still play an important role in the Islamization and re-Islamization of Eurasia. Several granting agencies, including the International Research and Exchanges Board, the American Association of University Women, the Spencer Foundation, and the Library of Congress, have recognized the excellence of her research.
Selected Publications
Kefeli, Agnès. "A Baptized Sufi on the Volga River: Sufi Networks among Eastern Orthodox Tatars in the Nineteenth Century." Kriashenskoe Istoricheskoe Obozrenie=Kryashen Historical Review 1 (2015): 64-82.
Kefeli, Agnès. Becoming Muslim in Imperial Russia: Conversion, Apostasy, and Literacy. Ithaca, NY: Cornell University Press, 2014.
Kefeli, Agnès. "Noah's Ark Landed in the Ural Mountains: Ethnic and Ecological Apocalypse in Tatarstan." Russian Review 73, no. 4 (October 2014): 596-612.
Kefeli, Agnes. "The Tale of Joseph and Zulaykha on the Volga Frontier: The Struggle for Gender, Religious, and National Identity in Imperial and Post-Revolutionary Russia." Slavic Review 70, no. 2 (Summer 2011): 373-98.
Kefeli, Agnes. "The Role of Tatar and Kriashen Women in the Transmission of Islamic Knowledge (1800-1870)." In Of Religion and Empire: Missions, Conversion, and Tolerance in Tsarist Russia, edited by Michael Khodarkovsky, and Robert Geraci, 250-73. New York: Cornell University Press, 2001.