Adriane Lentz-Smith, 2020–21
The Slow Death of Sagon Penn: State Violence and the Twilight of Civil Rights
NEH Fellowship; Rockefeller Foundation Fellowship, 2020-21
Associate Professor of History and African & African-American Studies, Duke University
Return to All Fellows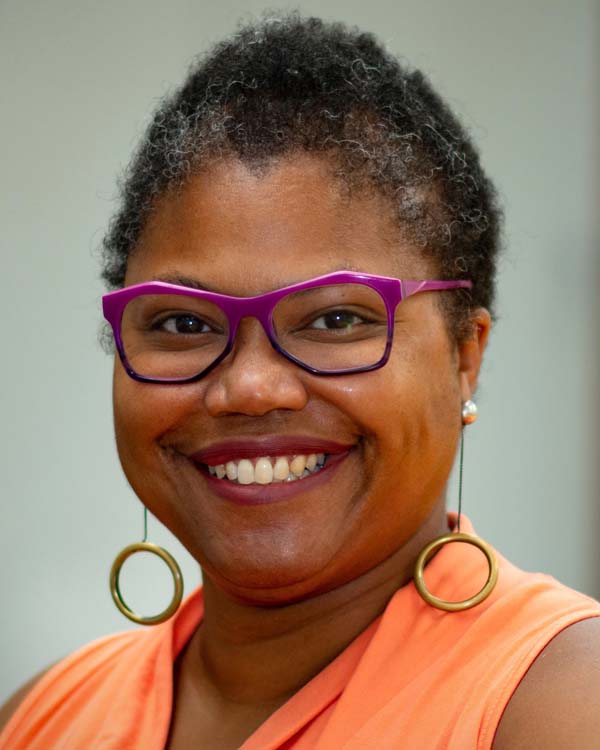 Adriane Lentz-Smith is associate professor of history and African & African American studies at Duke University where she teaches courses on Black Lives, the Black Freedom Struggle, and history in fiction and fact. The author of Freedom Struggles: African Americans and World War I (Harvard, 2009), Lentz-Smith researches and writes about African Americans' entanglements with U.S. power in the long twentieth century. Her current project traces the devastating aftermath of one young man's encounter with the police in 1980s San Diego to explore how state violence and white supremacy reconstituted each other in response to the civil rights gains of the 1960s.
Lentz-Smith works to bring scholars into conversation with broad publics. She serves as an OAH Distinguished Lecturer, and her work has been featured in the documentaries The Jazz Ambassadors and The Great War, as well as in an exhibition for the Library of Congress and on various podcasts and radio programs. Through Duke's Kenan Institute for Ethics, she hosts the discussion series, "The Ethics of Now," which brings authors, journalists, policy makers, and scholars to Durham to discuss matters of pressing importance to the North Carolina community and beyond. Lentz-Smith holds a BA in history from Harvard-Radcliffe and a PhD in history from Yale University. She lives in Durham, North Carolina with her family.
Selected Publications
Lentz-Smith, Adriane. "The Unbearable Whiteness of Grand Strategy." In Rethinking Grand Strategy, edited by Elizabeth Borgwardt, Christopher McKnight Nichols, and Andrew Preston. Oxford, UK: Oxford University Press, 2021. Forthcoming.
Lentz-Smith, Adriane. "'The Laws Have Hurt Me:' Violence, Violation, and Black Women's Struggles for Civil Rights." Southern Cultures 26, no. 3 (Fall 2020). Forthcoming.
Lentz-Smith, Adriane, and Brooke Blower. "The Visitor's Corner with Sia Sanneh and Bryan Stevenson of the Equal Justice Initiative." Modern American History 1, no. 3 (November 2018): 391-97.
Lentz-Smith, Adriane. "Passports to Adventure: African Americans and the U.S. Security Project." American Quarterly 68, no. 3 (September 2016): 537-43.
Lentz-Smith, Adriane. Freedom Struggles: African Americans and World War I. Cambridge, MA: Harvard University Press, 2009.