We the Platform: Contemporary Literature after Web 2.0
M. H. Abrams Fellowship, 2020-21
Associate Professor of English, Duke University
Twitter
Email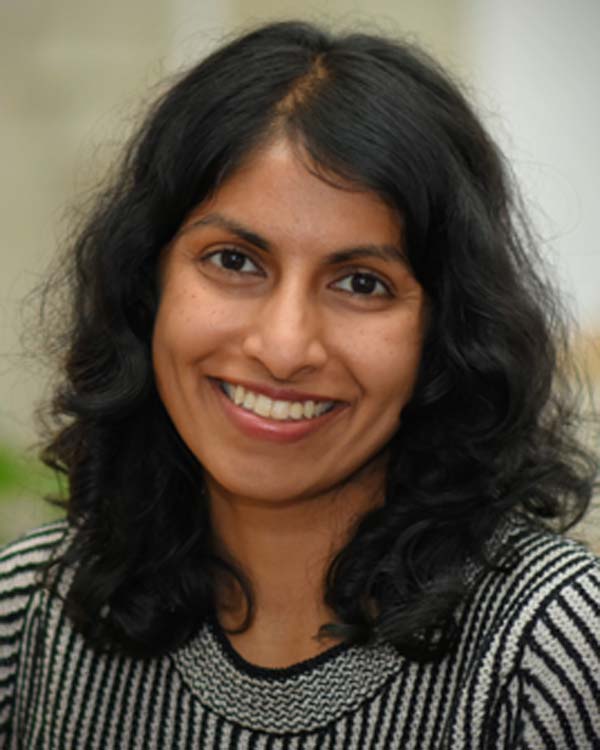 Aarthi Vadde works in the field of twentieth- and twenty-first-century Anglophone literature with a particular interest in how literary history interfaces with theories of internationalism and the history of computation. Her book Chimeras of Form: Modernist Internationalism beyond Europe, 1914–2016, was published by Columbia UP in 2016 and won the ACLA's 2018 Harry Levin Prize for outstanding first book in the field of comparative literature. A forum on the book was convened by The Cambridge Journal of Postcolonial Literary Inquiry. Vadde is coeditor of a volume on the history of literary criticism entitled The Critic as Amateur (Bloomsbury Academic, 2019) and an open access cluster of essays on "Web 2.0 and Literary Criticism" (Post45, 2019). She is also part of the editorial collective for The Palgrave Handbook of Twentieth- and Twenty-First Century Literature and Science (Palgrave Macmillan, 2020). Vadde co-hosts a literary podcast called Novel Dialogue, which brings novelists and critics together to talk about how novels are made – and what to make of them.
While at the Center, Vadde is writing a second book entitled "We the Platform: Contemporary Literature after Web 2.0." In it, she considers how shifts in the formulation of the World Wide Web (from network to platform) are shaping contemporary literary culture and popular literacy practices. The book's archive features print-based writers of fiction alongside social media upstarts, guerilla writer-publishers, fans, data artists, and engineers. Communications platforms are never neutral, and Vadde's book shows how literary works and humanistic criticism can play key roles in the dialogue on responsible computing.
Selected Publications
Vadde, Aarthi. "Language's Hopes: Global Modernism and the Science of Debabelization." In The New Modernist Studies, edited by Douglas Mao. Cambridge, UK: Cambridge University Press, 2021. Forthcoming.
Majumdar, Saikat, and Aarthi Vadde, eds. The Critic as Amateur. New York: Bloomsbury Academic, 2019.
Vadde, Aarthi, and Melanie Micir. "Obliterature: Toward an Amateur Criticism." Modernism/modernity 25, no. 3 Special Issue: Weak Theory (September 2018): 517-49. Winner of the 2019 Florence Howe Award for Feminist Scholarship in English by the Women's Caucus for the Modern Languages.
Vadde, Aarthi. "Amateur Creativity: Contemporary Literature and the Digital Publishing Scene." New Literary History 48, no. 1 (Winter 2017): 27-51.
Vadde, Aarthi. Chimeras of Form: Modernist Internationalism Beyond Europe, 1914-2016. New York: Columbia University Press, 2016.
Return to current fellows