page
Reading Our Stories: Exploring the Veteran's Experience through Literature
Discussion Groups Sponsored by the Durham Veterans Affairs Health Care System and the National Humanities Center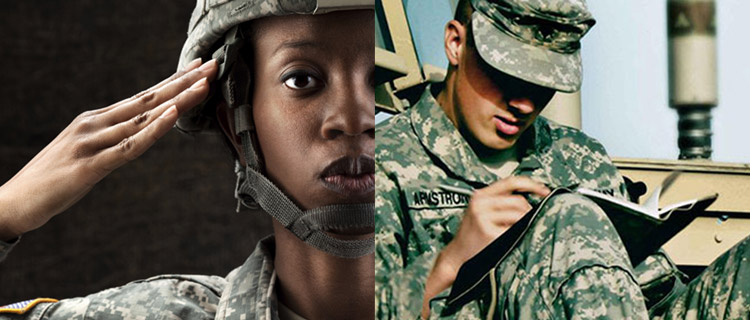 In early 2017, chaplains from the Durham Veterans Affairs Health Care System led explorations of the Veteran's experience through fiction and poetry in discussion groups in Raleigh, Durham, and Greenville.

"Reading Our Stories" has been made possible by a major grant from the National Endowment for the Humanities: Exploring the Human Endeavor.
Participants considered how storytellers from ancient times to the present day have interpreted the foundations of military service—patriotism, duty, loyalty, sacrifice, and heroism. They examined what happens in combat and how combat affects soldiers and, through them, family and friends. And they explored how the nation remembers, honors, and sometimes exploits the Veteran's service.
The Durham group focused on the experience of women Veterans. The Raleigh and Greenville groups were open to all Veterans and their family members.
Locations, Dates, and Times
Durham, NC: for women Veterans only
Raleigh, NC: open to all Veterans and their families
Greenville, NC: open to all Veterans and their families
Location
Women's Health Clinic, Durham VA Medical Center508 Fulton Street
Durham, NC 27705
Location
Raleigh Vet Center8851 Ellstree Lane #122
Raleigh, NC 27617
Location
Greenville VA Health Care Center, 2nd Floor Chaplain Service Conference Room401 Moye Boulevard
Greenville, NC 27834
Mondays, 3:00–4:30 pm
January 9, 2017
February 13, 2017
March 13, 2017
April 10, 2017
May 8, 2017
Saturdays, 9:00–10:30 am
January 14, 2017
February 11, 2017
March 11, 2017
April 8, 2017
May 13, 2017
Tuesdays, 1:00–2:30 pm
January 24, 2017
February 28, 2017
March 28, 2017
April 25, 2017
May 23, 2017
Any views, findings, conclusions, or recommendations expressed in this program do not necessarily represent those of the National Endowment for the Humanities.