page
More than a Slogan: Understanding the Historical Context of Black Lives Matter
Teaching African American Studies Winter Institute
February 6–10, 2023 at the National Humanities Center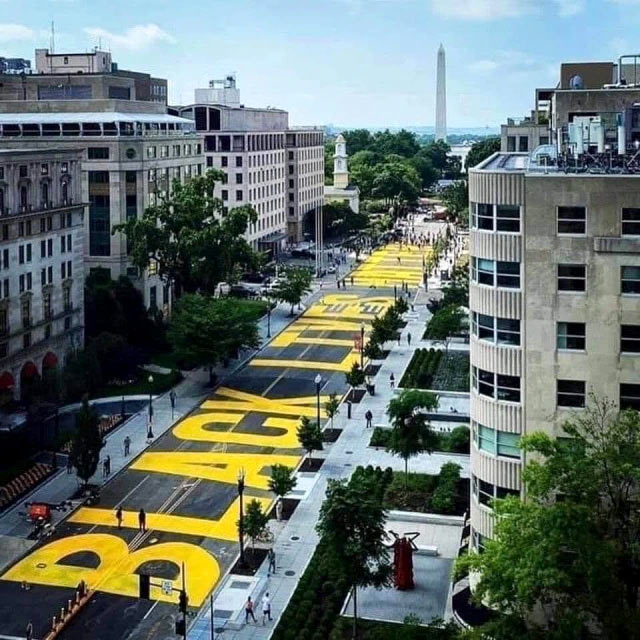 Black Lives Matter is a ubiquitous contemporary slogan in the twenty-first century. But what are the historical roots of the concept that Black lives matter? How has that value been assigned, acknowledged, taken, and returned? How have the concepts of self-worth and self-determination collided with the legal, social, and political devaluation of Black lives?
In partnership with North Carolina Central University and with generous support from GEM Financial Partners, the National Humanities Center is proud to host the first annual Teaching African American Studies Winter Institute. Open to all K–12 educators, this program will provide an immersive, hands-on learning experience to better understand the approaches and historical perspectives required to create and teach African American studies. Each day's sessions will include readings and viewings, primary source analysis, and expert scholarship from NHC Fellows.
This week-long institute will explore the concept that "Black lives matter" in the context of the struggle for racial equality by examining key episodes and moments in US history. With a focus on interdisciplinary connections, we will let voices speak through literature and fiction, across geographic boundaries, and through primary sources of the past—and not-so-distant past.
Participants will work with scholars of African American studies to better understand the complexities of the field and the introduction of key concepts in the K–12 classroom. Participants will create classroom-ready instructional resources and publish them as Open Education Resources (OER) in the Humanities in Class Digital Library.
Applications
Participants will be selected from a competitive application pool. Each participant will receive a stipend for successful completion of the institute, and all travel expenses will be covered in full.
All current K–12 educators are eligible for this program. However, this institute is primarily designed for middle grades (6–8) and secondary level (9–12) educators. Applicant must be a full-time educator for the 2022–23 academic year.
Covid-19 Policy: The National Humanities Center requires all guests to provide documentation of vaccination (two shots and one booster). If selected for this program, you must submit a scanned image of your vaccination card.
To be considered, please submit the following three documents via this application form by October 28, 2022 at 5:00 pm ET.
Letter of interest (1-page maximum)
Letter of support from direct supervisor
Current CV or resume (5-page maximum)
For more information, contact NHC Education Programs.

Facilitators



Lydia Lindsey

Julius L. Chambers Distinguished Professor in Liberal Arts, North Carolina Central University




Mike Williams

Education Projects Manager, National Humanities Center