page
Mapping the American Experience Summer Institute Participants – August 2016


The August 2016 session assembled twelve middle and secondary grade educators from an application pool of humanities educators (history, world history, geography, civics, English and literature), library and media staff, and/or instructional coaches. Using the best practice approach of humanities education pedagogy, the session featured clear pathways to integrate geospatial tools in the classroom.
Participants: August 1–2, 2016
Emily Cash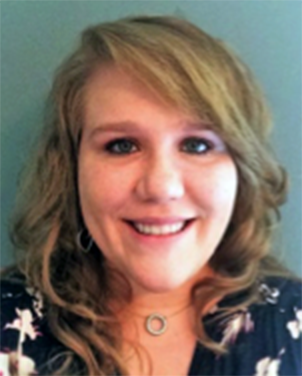 Cash is a third-year teacher from Sylva, North Carolina. Graduating from Western Carolina University and working within rural schools, she has been part of professional development programs at the North Carolina Center for the Advancement of Teaching to better help serve students in poverty. Within her school, Emily focuses on being a leader in technology integration in classrooms that have a history of a high student-to-technology ratio. Working at a school that recently received the Golden LEAF grant, she is interested in the integration of one-to-one devices in her 9th grade World History and 10th/11th grade American History classes, and new resources that will be available to teach social studies in her classroom at Smoky Mountain High School. Emily would also like to increase her students' retention and interest in geography skills and critical thinking that can be scaffolded through the instruction of project-based learning in the humanities classroom. She would like to bridge the gap between humanities and STEM education to be functional and rewarding to students.
Sara Conyers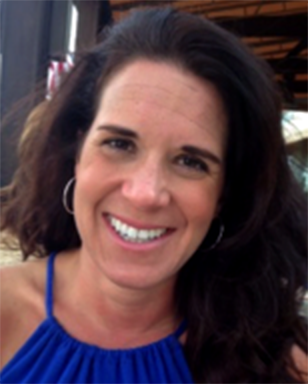 For the past six years, Conyers has been an active member of the Longfellow Middle School staff, part of Fairfax County Public Schools, Virginia. She teaches both honors and advanced academic courses in United States history. In addition to her classroom responsibilities, she is a member of the Fairfax County Social Studies Technology Cohort and has worked on summer curriculum projects, building instructional materials for the 150 U.S. history teachers in Fairfax County, VA. At the school level, she is a member of her school-based technology team, which serves to assist colleagues across disciplines with technology integration in their classrooms, a co-chair of her School-Improvement Plan and a team lead. Sara presents on using Geography Information Systems to both her county and school–level colleagues. Prior to relocating to the Washington, D.C. area, Sara taught for thirteen years in Texas. Her classes included United States history, geography and government at both the middle and high school level. Sara graduated from Trinity University (Texas), with both a Bachelor's degree in International Studies and Anthropology and later, a Master's degree in Teaching.
Tom Daugherty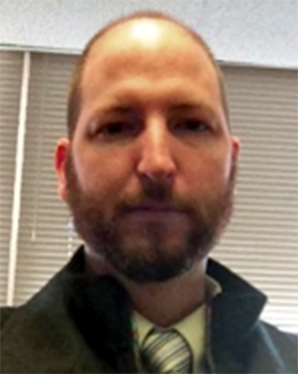 Daugherty currently works as the K–12 Social Studies Coordinator for Guilford County Schools in Greensboro, NC. He started teaching in 2006 and has loved every minute of it. He has been working as a curriculum coordinator for the last two and a half years and really misses being in the classroom, but likes the opportunities to help teachers grow in their abilities. He serves on the Executive Board of the North Carolina Council for Social Studies as well as the Regional Board of the North Carolina Council on Economic Education.
Heidi Elmoustakim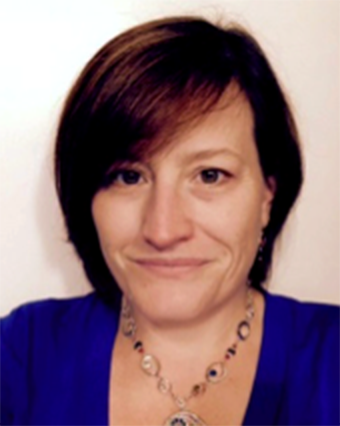 Elmoustakim is the high school English and literacy specialist for Durham Public Schools. Her twenty years of varied experience in public education in New York, Texas, and North Carolina include fifteen years of classroom teaching grades 5–12 in schools ranging from very rural districts (less than 600 students K–12) to large urban/metropolitan districts (more than 70,000 students K–12). She belongs to local, state and national professional organizations and frequently presents concurrent sessions and workshops which address improving literacy teaching and learning in all content areas for all students. For the last five years, Heidi has provided professional development, curriculum and assessment support, and teacher coaching in Durham high schools.
Jeffrey Foltz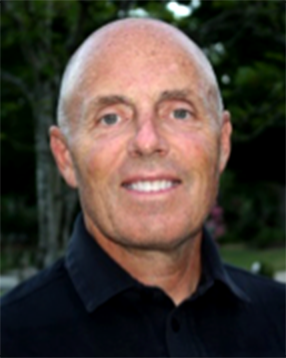 Foltz is the AP U.S. History and AP Human Geography teacher for Covenant Day School, Matthews, NC, and has taught there for the past seventeen years. In addition to this position, Jeffrey also has served the College Board as a Reader and Table Leader for Human Geography; the latter position for the past six years. In a thirty-year teaching career, Jeffrey has taught a myriad of subjects including chemistry, geology, physics, mathematics, and most social science courses in grades 6–12, as well as serving as a state and nationally-awarded girls and boys soccer coach at the high school level. In previous iterations, Jeffrey instructed in summer Project Discovery Physics and Chemistry Institutes (Ohio) and Praxis National Curriculum Standards committees, and has presented in numerous venues for NSTA and local/state educational workshops.
Doreen Johnson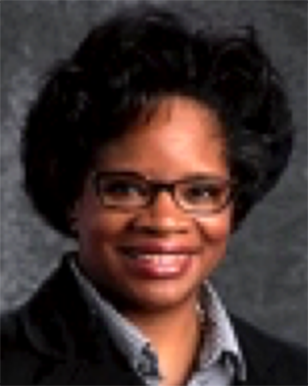 Johnson is a middle school history teacher and also the Academic Leader for Middle School History at Durham Academy in Durham, North Carolina. Doreen has served as a teacher for more than twenty years, and she is a National Board Certified Teacher in the area of Early Adolescence Social Studies—History. As a holder of the Illinois Master Teacher Certificate, Doreen has had the opportunity to serve in a variety of roles including teacher of English language arts, social studies, teacher association president, coach, and cooperating teacher. Doreen has developed curriculum for Durham Academy, Lindop School in Broadview, Illinois, and the United States Library of Congress as an American Memory Fellow. The curriculum that Doreen produces focuses on developing the middle school scholar; and she has had the opportunity to present her work, including at the 2014 North Carolina Association of Independent Schools Conference. In 2006, Doreen was appointed to a term of the Board of Examiners for the National Council for the Accreditation of Teacher Education, which enabled her to serve as a teacher practitioner on a team of educators charged with the accreditation of schools of education at various institutions around the nation. All of these experiences have contributed to her own professional edification, which enhances her work as she seeks to ensure the learning and growth of each of her students.
Paul Johnson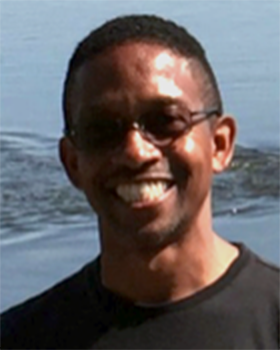 Johnson teaches a seventh-grade course titled "Geography and World Cultures" at Polytechnic School in Pasadena, California. Prior to arriving at Polytechnic last year, Paul taught fifth grade for fourteen years at Saint Mark's School in Altadena, California, and especially loved teaching early American history. Before the career change that brought him into education, Paul worked as an economic development consultant with firms including Price Waterhouse, and as a redevelopment project manager for the County of Los Angeles. Paul graduated from Occidental College with a degree in political science in 1990.
Cassie Mannes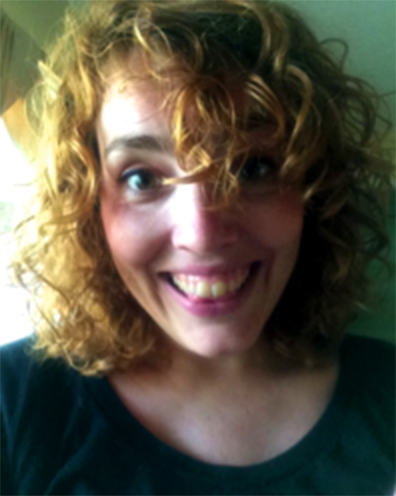 Mannes is an English educator at Knightdale High School of Collaborative Design. Previously, she was a Top Scot Teacher at Scotland High School in Laurinburg, North Carolina. The 2016–2017 school year will be her fifth year teaching. She has taught and will teach World Literature, American Literature, AP Research, Journalism, Creative Writing, and AP Literature and Composition. In 2014, Cassandra received a Journalism Educators Fellowship with the University of North Carolina at Chapel Hill. In the past school year she has been named a part of Teacher Leader Corp Wake County, helped implement the BYOD program at her school, coached KHSCD Varsity Swimming and Diving and advised the Midknight Writers' Society. Cassandra was a grant recipient award winner for the 2015–2016 Newseum Educator Institute, and this year received a 2016–2017 Wake Ed Partnership Grant Award for a podcasting PBL unit. Cassandra also advised the award winning Innovation Nation that received grant money from NC New Schools for Project Cycle, an initiative to create bike-powered charging stations on the KHSCD campus. Cassandra believes that her kids can create change, single-handedly, with only a pencil and their voice.
Molly Myers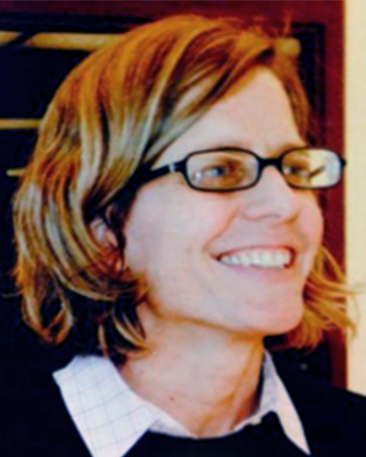 Myers teaches amazing 9th graders Advanced Placement Human Geography at Lindblom Math & Science Academy in Chicago, Illinois. She is in her fourteenth year of teaching and is a National Board Certified Teacher who believes in inquiry-based learning and using technology to provide students a larger audience for their voice. In addition to teaching, Molly serves as the Resource Specialist for her school's transition to Proficiency-Based Learning and as the coordinator for the Lindblom Teacher Apprentice Program which pairs juniors and seniors with teachers to serve in the classrooms of underclassmen for a full year. Beyond the school, she has served as the city representative for the Yale National Initiative and as a teacher fellow for the TeachPlus Policy Institute.
Kim Pyland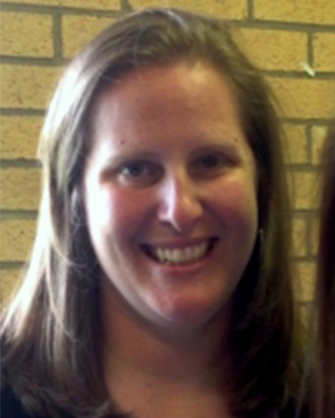 Pyland is an English teacher as well as the English Department Chair at Green Hope High School in Cary, NC. Kim serves as a mentor for beginning teachers for the Wake County Public School System. She has been a teacher in North Carolina for thirteen years. Previously she taught for Wilson County Schools, where she held roles including School Improvement Team chairperson, department chair, and was a member of the district's E-Schools team. On this team, Kim was responsible for helping with the implementation of a 1:1 Chromebook rollout within her district and provided staff development on the use of the Chromebook to enhance teachers' delivery of instruction. Several years before this, Kim also served on the same committee, at that time for implementation of the district's middle school 1:1 iPad rollout. In 2013, Kim became certified by the National Board of Professional Teaching Standards in Early Adolescence in English Language Arts. In 2011, Kim was a finalist for a Simon Award. These awards are given to innovative teachers who are approaching classroom instruction using progressive technology and methods of instruction. She was nominated again in 2012 and won the Simon Award.
Tara Sutphen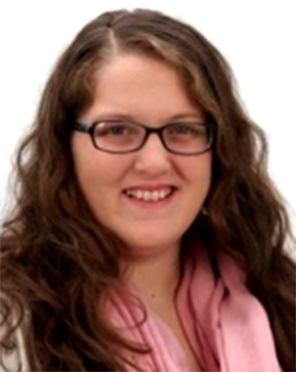 Sutphen is a middle school social studies educator at Clippert Multicultural Honors Academy in Detroit Public Schools Community District. Clippert Academy is located in southwest Detroit, Michigan. Tara graduated from Michigan State University in 2011 with a Bachelor's degree in history. She has since worked as a special education homeschool teacher, a substitute teacher in every manner of classrooms, and just completed her first year as a full-time teacher with DPSCD. Drawing on the valuable lessons each of these experiences has taught her, she focuses her classroom on encouraging students' sense of empathy with history and aims to cultivate their curiosity about the world beyond the 313.
Katie Willett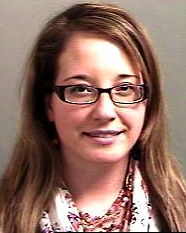 Willett is the Director of the Academy of International Studies at Independence High School, Charlotte NC. The Academy exists to develop students' understanding of international relations and what it means to be a global learner and citizen. In this capacity, Katie leads a team of teachers and has developed programs of visiting speakers, seminar courses and model U.N. courses and conferences, as well as international visits and exchanges. Before becoming the director, Katie taught U.S. history (AP and Honors) at Independence High for 10 years, during which time she gained National Board and College Board certification. Prior to this, she taught history in a secondary school in the UK as part of an international exchange program. Katie is passionate about fostering community understanding and broadening students' educational aspirations and experience. She has personally sought to broaden her own understanding by participation in National Academy of Advanced Teacher Education Programs, World View Study Tours and Asia Society Conferences and Holocaust Symposiums.