page
Responsible Artificial Intelligence Curriculum Design Project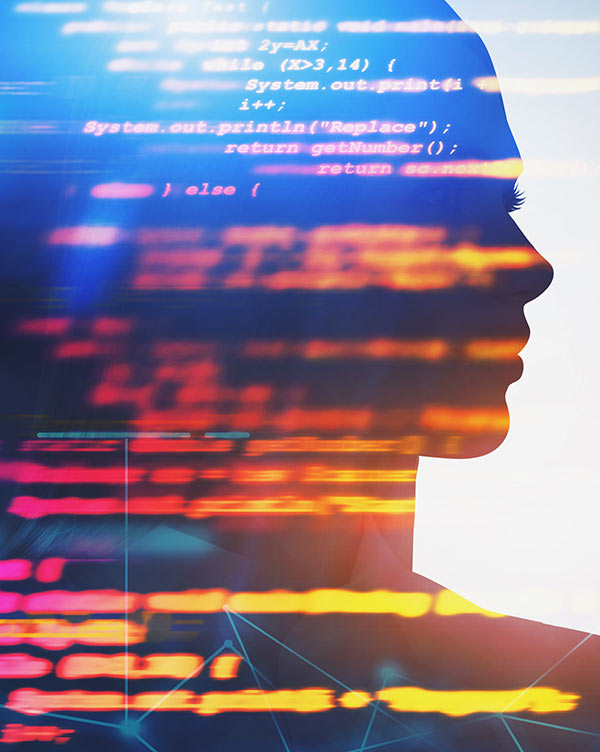 National Humanities Center Institute for College/University Faculty
June 20–24, 2022
Overview Speakers Participants About the Area
Artificial intelligence permeates our daily lives—in the ways we conduct business, govern, provide healthcare and security, and communicate. The large-scale cultural and societal implications of these changes—and the ethical questions they raise—pose a serious challenge as we embrace a future increasingly shaped by the implementation of artificial intelligence technology. Inspired by recommendations that emerged from the In Our Image: Artificial Intelligence and the Humanities conference held in spring 2021, the role of the humanities in understanding and harnessing the enormous power and potential of artificial intelligence is clear.
Working in partnership with fifteen of the nation's top universities and colleges, the Center will facilitate the development of undergraduate courses that address ethical questions about the role of artificial intelligence in our world. Each course will be designed by a nominated faculty member, and each institution will make the course available for credit. Considered together, these courses will offer insights into the emerging role of artificial intelligence in our world, and the part post-secondary institutions can play in preparing students to assess the impact and value of those technologies.
Details
Participants will develop a semester-long course that addresses key themes and topics in responsible artificial intelligence. With university commitment, these courses will be added to the 2023–24 catalog and be offered for credit to eligible undergraduate students.
The program will provide the following support:
Five-day institute at the NHC on June 20–24, 2022 with full travel support
Stipend to individual faculty member for two-year commitment (curriculum design in year 2022–23, course instruction in 2023–24)
Stipend to university for course support
Ongoing curriculum design support and facilitation
Participants will reconvene in summer 2024 to share experiences about developing and implementing the courses on their campuses.
For more information, contact NHC Education Programs.
Facilitators



Charlotte Dungan

Director of Implementation, The AI Education Project




Mar Hicks (NHC Fellow, 2018–19)

Associate Professor of History, Illinois Institute of Technology




Meredith Graham

Interim Associate Director of Education Programs, National Humanities Center




Sarah Rispin Sedlak, J.D.

Lecturing Fellow, Duke Initiative for Science & Society, Duke University




Katie Toothman

engEDU Program Manager, Google
Partner Institutions
Arizona State University
Bowdoin College
Case Western Reserve University
Davidson College
Duke University
George Mason University
Johnson C. Smith University
North Carolina State University
Rice University
Swarthmore College
Texas A&M University
University of California, Santa Cruz
University of Florida
University of Georgia
University of Utah