page
TransPacific Teacher Scholars Program
Contested Territory of Dien Bien Phu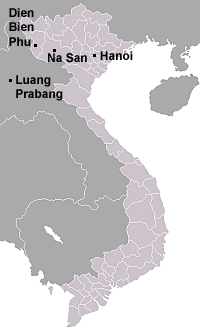 The National Humanities Center (NHC) has been selected to partner with Vietnam National University (VNU) to develop digital instructional resources that allow for a deeper understanding of the American Vietnamese War. This initiative, supported by a grant from the Fostering Innovation through Research, Science, and Technology (FIRST) Project for Vietnam, will bring together a team of Vietnamese and American educators, scholars, and situation-based technology experts to form a TransPacific Teacher Scholars program and create curriculum and digital tools that examine the political, social, cultural, economic, and historical complexities surrounding the conflict.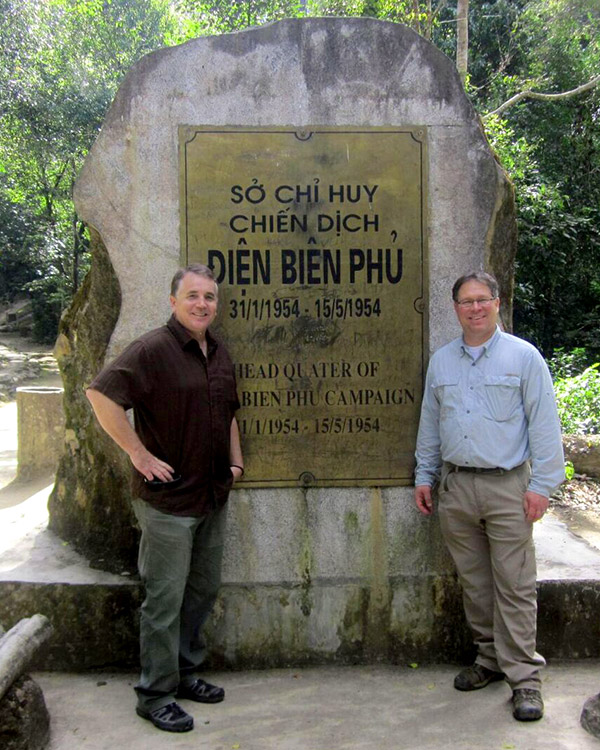 Focusing on the Black River region and Dien Bien Phu, the team of researchers and educators will seek to tell the region's layered story using visualization technologies by considering questions such as: why did the U.S. support the side it did in the Vietnam conflict; how can we provide a better understanding of the causes of the Vietnam War by looking at the post-World War II events in and around Dien Bien Phu; and how can students use the humanities to explore places like Dien Bien Phu to better understand complex layers of culture, history, and memory?
The mission: to document and visualize cultural landscapes of the Black River region in an effort to better understand Vietnam in the 1950s and 1960s.
This work will rely on the visualization power of key technologies to reveal core understandings in the scholarship through different humanities disciplines. Our deliverable will be a classroom-ready set of resources that will enable students in middle and secondary grades as well as college and university courses to interrogate cultural, political, social, and military landscapes in order to understand Vietnam's diverse society.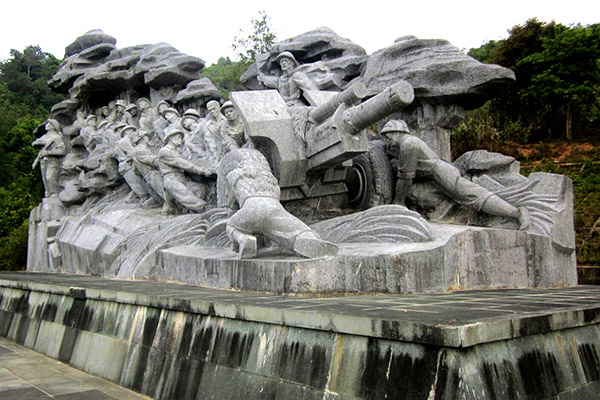 The team will identify several key narratives of the French-Vietnamese conflict of the 1950s and the events at Dien Bien Phu. Our disciplinary consultants will then identify, collect, and curate content that will be placed in the digital classroom tools.
Our final work will take several digital formats:
A collection of StoryMaps that place digital content and artifacts on interactive maps
A collection of FreshAiR augmented realities that access digital content and artifacts through a location-based mobile app
A series of podcasts that capture the narrative storylines of the development of this project
A web-based collection of lessons and approaches that integrate these tools in classroom instruction
Meet the TransPacific Teacher Scholars Team
Shanna Andrawis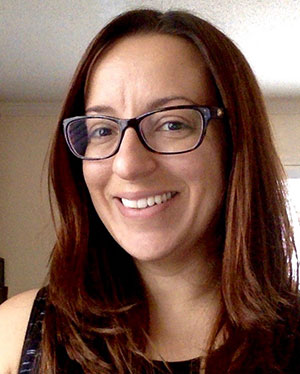 Andrawis began her career in education in assessment preparation and development, working three years as a classroom instructor and private tutor for the Princeton Review and one year as an assessment specialist for the Educational Testing Service (ETS). At ETS, Shanna worked primarily in the development and holistic scoring of writing assessments. Shanna received her New York state teaching certificate in Social Studies, in 2008 and has been teaching at Poughkeepsie High School in upstate New York since then. Shanna teaches global history, AP European history, and economics. In 2015, Shanna was awarded an AP Fellows Scholarship to attend the AP Summer Institute in San Gabriel, CA. Shanna is a cofounder of Teen Closet, a charity that serves disadvantaged youth in Poughkeepsie, NY.
---
Chris Bunin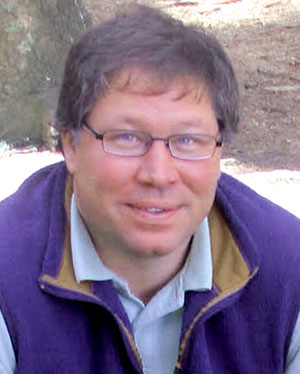 Bunin is a teacher of AP human geography, world history, and geospatial technologies at Albemarle High School in Charlottesville, Virginia. During the past decade he has collaborated on projects focused on leveraging geospatial technologies and geo-literacy in the classroom. These include: "The Virginia Experiment" and "America on the World Stage" Teaching American History Projects; the iSTEM Teacher Scholars Program: An Applied Geospatial Curriculum for Middle Schools; "Transatlantic Teacher Scholars: Change Over Time and Place in the Meuse-Argonne American Cemetery"; ESRI's GeoInquiries for US history and human geography; the US Census Bureau's Statistics in Schools Program; and the award winning book Jamestown to Appomattox: Mapping US History Using GIS (Carte Diem Press). He is also assistant professor of geography at Piedmont Virginia Community College and a member of the Virginia Geographic Alliance Steering Committee. Chris was named the 2016 Secondary Social Studies Teacher of the Year by the National Council for the Social Studies.
---
Matt Dunleavy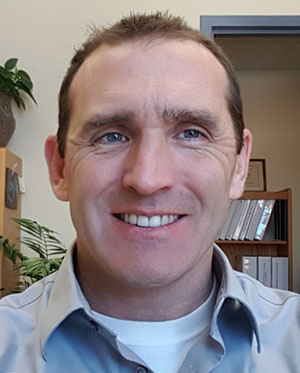 Dunleavy is the cofounder and president of a mobile, location-based story and game development company called MoGo Mobile, Inc. In addition, Dr. Dunleavy is the director of assessment and associate professor in instructional technology at the College of Education and Human Development at Radford University in Virginia. From 2006 to 2007, he was a postdoctoral fellow in learning technologies at the Harvard Graduate School of Education and the director of the Handheld Augmented Reality Project (HARP). Dr. Dunleavy received his PhD in educational research, statistics, and evaluation at the University of Virginia, where he focused on the impact of ubiquitous computing on student learning and the classroom environment. Prior to completing his formal education, he lived overseas teaching English as a second language in Cameroon, Central Africa as a Peace Corps volunteer and then independently in Taiwan, Republic of China. In addition, as the founder and director of the GAMeS Lab, he has been the principal investigator on a National Science Foundation grant (Grant No. DRL-0822302) and a Virginia Department of Education grant totaling $2.2 million, both of which explored how mobile technology and location-based learning can be used to improve academic and socio-cultural skills for K-16 school students.
---
Nancy Gardner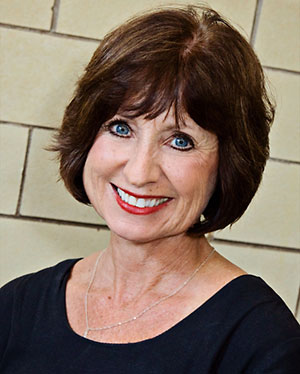 A National Board Certified Teacher, Gardner taught English in the North Carolina public schools for over 30 years. She now works nationally with teacher leaders across the United States as a communications coach for the Center for Teaching Quality. Nancy has also worked with ACHIEVE (EQuIP rubric), Literacy Design Collaborative, SREB, ISKME, and the Senior Project Center as a consultant and trainer. She enjoys jogging, strength training, music, dance, and traveling. Several of Nancy's articles have been published in Education Week Teachers and Kappan magazine. Nancy's thirty-plus years in the classroom, combined with her current work with teachers across the nation through the Center for Teaching Quality, provide a professional foundation for mentoring and supporting other teachers in this work. She has strong experience with literacy standards, firsthand consulting work with Senior Projects throughout the nation, and curriculum/systemic work with virtual communities of teachers through CTQ. In addition, she has worked with PBL designing standards-based units that combine various subject matter while engaging students and maintaining rigor.
---
Kimberly Gilman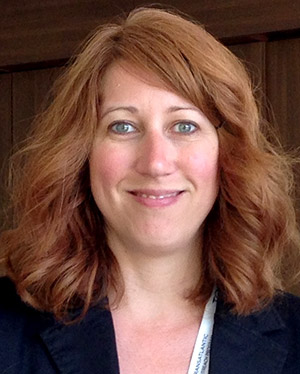 Gilman teaches pre-AP and ESL social studies and geography at a Title I middle school outside Kansas City. Her teaching philosophy is learning by doing including hands-on history labs, field experiences, problem solving, and collaboration. She encourages her students to generate more questions than answers. Before becoming a teacher, she worked as a legislative assistant on Capitol Hill, designed historic preservation programs for communities, and worked in a public library. She loves to travel and has participated in Gilder-Lehrman fellowships at Columbia University and the University of Texas, and Fulbright-Hays fellowships in the Czech Republic and Poland. She has toured Germany as a Transatlantic Outreach (TOP) Fellow and taught lessons and professional development in India through IREX Teachers for Global Classrooms (TGC). She serves as vice chair of the National Council for the Social Studies (NCSS) Technology Leadership Team and has presented on anti-bias, sustainability, social movements, primary sources, biodiversity and educational technology. She is on the boards of the Kansas Council for History Education (KCHE) and the Kansas Geographic Alliance (KGA). Kimberly sponsors the National Geographic Bee and the student council. She serves on her district curriculum council and as a mentor and tutor for students. She is also involved in the KC Serves volunteer community and the Change the Truth organization in Uganda. She is active in the KC Hiking Club and Sierra Club.
---
Carol Jackson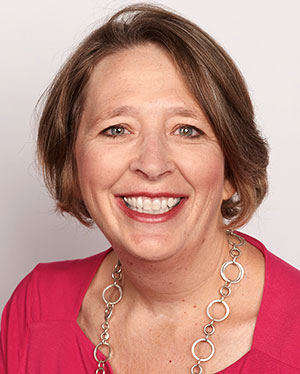 Jackson is a public radio and television writer/producer, podcast producer, and the digital communications strategist at the Sanford School of Public Policy at Duke University. Previously, Carol spent many years with the nationally distributed public radio show The Story with Dick Gordon, where she served as managing editor and interim senior producer. Earlier in her career, Carol was an educational producer in Boston and Baltimore (Maryland Public Television). Carol has received numerous awards for her work including an Emmy, a WEBBY and an Edward R. Murrow. Carol is an on-air contributor to NC Now on UNC-TV (PBS) and produces the podcast Ways & Means which is hosted by journalist Emily Hanford.
---
Barry Lam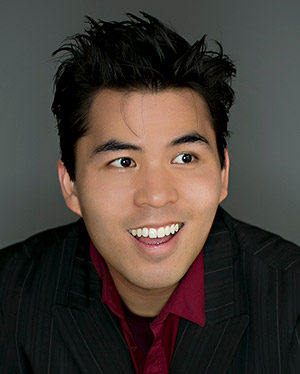 Lam is associate professor of philosophy at Vassar College, and studies the nature of epistemic rationality, and linguistic meaning. His scholarly works have ranged from the philosophy of language to philosophy and cognitive science. Barry is currently a Humanities-Writ-Large Fellow at Duke University, where he is producing a new podcasts series called Hi-Phi Nation. Conceived as audio documentary in the vein of This American Life, The Ted Radio Hour, and Freakonomics Radio, its focus will be philosophical examination of ideas that arise from ordinary and remarkable stories of human life. With the series Lam hopes to advance the relationship between public and academic philosophy and between philosophy and narrative storytelling.
---
Christian Lentz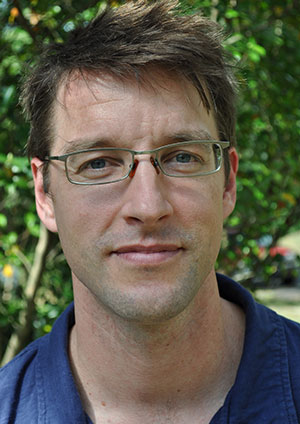 Lentz is assistant professor of geography at the University of North Carolina at Chapel Hill. His scholarship emerges from the intersection between agrarian studies and Southeast Asian studies. Drawing on archival and ethnographic methods, Lentz's research explores enduring geographic themes of territory and territoriality, statemaking, development, and society-environment relations. His book Contested Territory: Dien Bien Phu and the Making of Northwest Vietnam (Yale University Press, forthcoming) excavates hidden histories of a world-historic site. By situating Dien Bien Phu in a borderlands region, Contested Territory explores the processes through which its peoples and places were made Vietnamese, sometimes against their will. His next project next connects decolonization in mid-20th century Vietnam to Indonesia by comparing their divergent economic trajectories with convergent political violence in 1965. By engaging students on these themes and a range of topics—from revolutionary struggle in Vietnam to social change in North Carolina, from producing Indonesian coffee to drinking it at the Daily Grind—his teaching aims to make the foreign familiar and the familiar strange again. His publications have appeared in the Journal of Peasant Studies, Geopolitics, Political Geography, Modern Asian Studies, and Journal of Vietnamese Studies.
---
Kevin M. Levin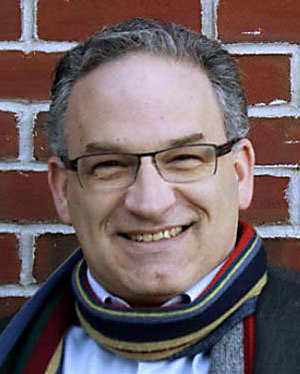 Levin is an educator and historian based in Boston. Over the past fifteen years he has taught history on both the high school and college levels. In addition to teaching Levin has published widely on the American Civil War in academic journals, newspapers, and magazines. In 2012 the University Press of Kentucky published his first book, Remembering the Battle of the Crater: War as Murder. He has also worked closely with the National Park Service, Ford's Theater, the Civil War Trust, and Gilder-Lehrman Center to develop teacher training programs for history educators. You can find him online at his website/blog: Civil War Memory.
---
Halle Mangrum and Brooks Prior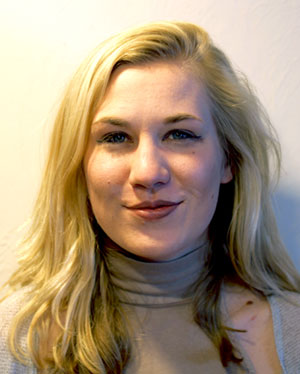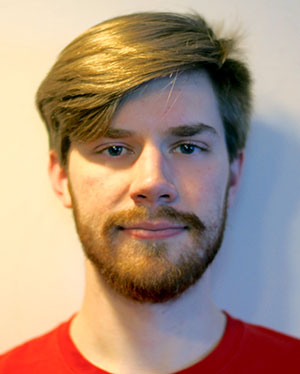 Mangrum and Prior are a two-person production team (under the alias of "We") and are based out of the state of Washington. Brooks graduated from the University of North Carolina at Wilmington in 2016 and Halle from North Carolina State University. They have worked hard since graduating to create commercial, audiovisual artifacts for several organizations in both North Carolina and Washington. Their goal in every creation is to commemorate the candidness of the moments and to enthusiastically celebrate the organizations they represent through artistic media.
---
Bill Melaga, M.Ed., NBPTS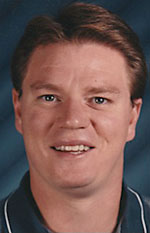 Melaga is a 21-year veteran teacher at Chapel Hill High School in Chapel Hill, North Carolina. He was named as the Veterans of Foreign Wars (VFW) National Educator of the Year in 2010 for his dedication to bringing world history to life in the classroom. A strong believer in "teaching through travel," Bill has led his students on numerous learning adventures in Europe and the United States, focusing on World War II and the Civil War. He has also worked in Seoul, South Korea as part of an educational partnership with Yonsei University as well as in France as part of the Transatlantic Teacher Scholars Program through the American Battlefields Monument Commission. His most recent book is the SAT-World History Subject Test Review Manual, published in 2015 by Barron's Educational Books. He is currently writing the second edition of the Review Manual, due out in 2017. Bill has also worked as a collaborative author on two projects: creating inquiry-based lessons focused on material from The Churchill Foundation Archives for Bloomsbury Publishing (London) and writing an AP US History ChronoZoom TimeBook, funded by the US Library of Congress. Bill developed a proprietary writing program for classroom instructors and students, teaching them to use primary resources effectively in order to increase critical thinking skills. He presented this program at the National Advanced Placement College Board conference in 2011 as well as leading in-service sessions with the Durham Public Schools. Bill earned his undergraduate degree in social sciences education at Hiram College (Ohio) and his Master's of education from the University of North Carolina at Chapel Hill. Since 2001, he has been a National Board Certified Teacher by the National Board for Professional Teaching Standards.
---
Andy Mink  
NHC Staff Member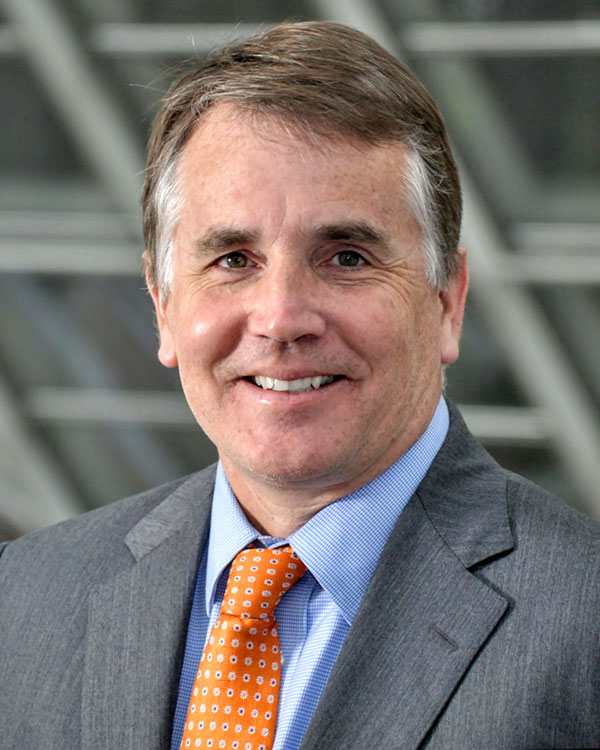 Mink is the Vice President for Education Programs at the National Humanities Center. Previously he served as the executive director of LEARN NC at the University of North Carolina at Chapel Hill after working as director of outreach and education for the Virginia Center for Digital History and then the Curry School of Education at the University of Virginia. With all these organizations, he has designed and led professional development programs for K–12 and university educators that focus on hands-on instructional models. In 2002, Andy was named the National Experiential Educator of the Year by the National Society of Experiential Education. He is a Master Teacher with the Organization of American Historians in their Distinguished Speaker Program and also serves on the executive board of the National Council for Social Studies and the board of trustees for the National Council for History Education. He was awarded the 2015 Outstanding Support for Geography Education Award by NCGE, and he serves as a GeoMentor with the Association of American Geographers.
---
Nora Nunn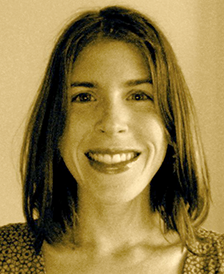 Nunn is a doctoral candidate in Duke University's department of English specializing in 20th-century American literature and visual cultures. Informed by an interdisciplinary approach, her research traces the concepts of genocide and human rights in the transnational American imagination. Nora worked for the French Ministry of Education in Martinique before serving as a US Peace Corps Volunteer in Rwanda, where she designed and developed curricula focusing on girls' leadership, HIV prevention, and life skills. Directly prior to her graduate studies, she also provided research and writing support for EDC, Inc., an international education development nonprofit based in the greater Boston area. She received her undergraduate degree in American studies and English from the University of Virginia.
---
Morgan Pitelka  
NHC Fellow 2011–12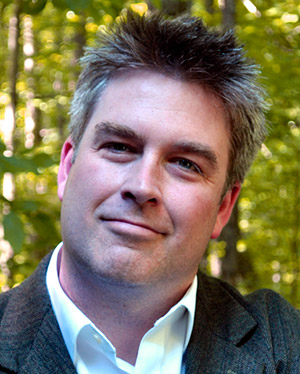 Pitelka is a historian of premodern Asia and a scholar of material culture, with particular expertise in Japanese cultural history in the late medieval and early modern periods. He received his PhD from Princeton University and taught at Occidental College before moving to the University of North Carolina at Chapel Hill. He was the founding director of the Triangle Center for Japanese Studies, a collaboration between Duke University, UNC-Chapel Hill, and North Carolina State University. As director of the Carolina Asia Center, he wrote the application that won the center its first Department of Education Title VI grant to become a National Resource Center for the Study of Asia. His publications include Japanese Tea Culture (2003), Handmade Culture (2005), What's the Use of Art? (2007), Spectacular Accumulation (2015), and Kyoto Visual Culture in the Early Edo and Meiji Periods (2016).
---
Samantha Shires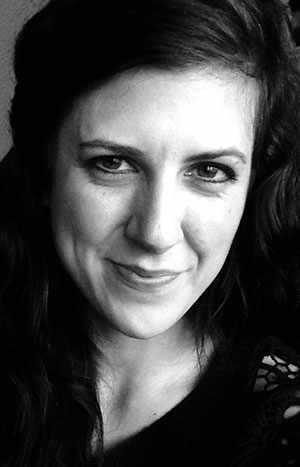 Growing up in a small town in North Carolina, Shires discovered her passion for education at a young age—eventually becoming the first person in her family to graduate from college. She began her teaching career as a middle school language arts and social studies teacher in downtown Winston-Salem, and worked diligently to establish an inclusive classroom environment where all students felt safe sharing their views and pushed them to think beyond school walls. Sam eventually obtained her AP Licensure through High Point University, and her master's degree in curriculum and instruction, with concentrations in history and the social sciences from Virginia Tech. She ran for the North Carolina Council for the Social Studies board of directors in the spring of 2013, and spent the next three years serving with top notch educators and professions advocating for social studies curriculum, organizing the state's social studies conference, and collaborating with teachers from across the state in order to respond to legislations impacting education. Over the last several years Sam has participated in several curriculum research and development projects, attending and presenting at conferences around the world while also continuing her work in the classroom in Greensboro, NC. She has collaborated with organizations such as Learn NC, Microsoft Research, and American Battle and Monuments Commission, emphasizing the importance of teachers as experts in and out of the classroom. The highlight of her career was being invited to speak at the Microsoft in Education Global Forum, where she presented a session on best practices regarding classroom technology to a group of elite teachers from across the globe. Sam's current position of curriculum facilitator at Weaver Academy allows her to continue to push herself and grow as an educator. Engaging with students and staff every day, Sam has a variety of roles and responsibilities such as acting as lead mentor for the school's beginning teacher program, testing coordinator for all local, state, and national standardized tests, leadership team chair, and AP coordinator.
---
Libby Taylor  
NHC Staff Member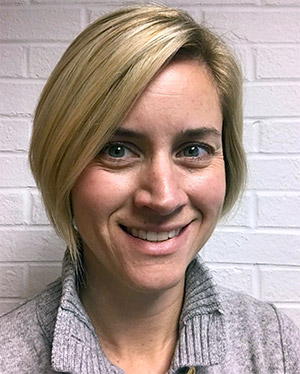 Taylor is the coordinator of Education Programs for the National Humanities Center. She currently oversees the webinar series for America in Class and coordinates the Center's professional development programs for teachers. Libby previously taught high school English language arts in both Durham and Wake County schools. Prior to teaching Libby was an event manager for Fight For Children, a non-profit in Washington D.C., and The Atlantic magazine. She holds a Master's degree in teaching from the University of North Carolina at Chapel Hill and Bachelor's degrees in english and art history from Vanderbilt University.
---
Laura Wakefield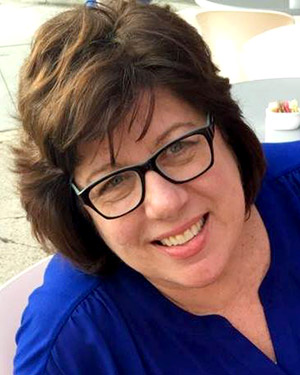 Wakefield has had a varied career in education. She authored and coordinated two Teaching American History grants, coordinated a teacher preparation program piloting virtual lesson study, wrote online history curriculum, and has taught middle and high school American history, world geography and world history. She is currently the grants coordinator at Florida Virtual School. Before 'going virtual,' Laura was recognized as the National Middle School Social Studies Teacher of the Year by the National Council for the Social Studies, received a Teaching Excellence Award to teach in Samara, Russia, took students on a National Geographic expedition to the Mediterranean sea, and worked with the Library of Congress as an American Memory Fellow. She holds a Master of Arts degree in history as a James Madison Fellow and achieved National Board certification in social studies/history. The author of several articles on teaching history, she has been a frequent presenter at state and national conferences. She currently serves as vice chair of the board of directors for the National Council for History Education and enjoys mentoring teachers. Prior to her teaching career, she served as a US Army Captain stationed in Germany. Laura enjoys genealogy, gardening, and spending time with her husband, four children and grandchildren.