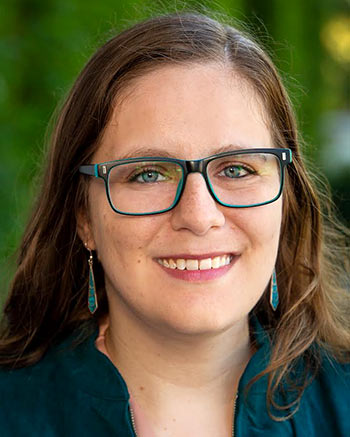 Hannah R. Abrahamson (Assistant Professor, Department of History, College of the Holy Cross)
October 26, 2023
How do Indigenous-centered histories complicate distinctions between American and Latin American history? Where can we find Indigenous-produced sources in languages and formats that are intelligible to current students? How can we guide students as they reckon with the extent and limitations of historical knowledge of Indigenous peoples?
Indigenous history is the first history of the Americas and is critical to understanding the development of the early modern world. However, Indigenous history is chronically treated as a niche, esoteric area of study that compliments the "real" history of the Americas. Narratives that lionize Columbus' arrival in the Caribbean and jump to pilgrims in New England situate Europeans at the center and Indigenous peoples as an unknowable, hazy "other." Mexicas (Aztecs) developed an island capital city irrigated with floating gardens. The Inca created 30,000 kilometers of roads that connected groups across the Andes. The Pueblo expelled Spanish colonial forces from New Mexico in 1680, inciting the largest Indigenous rebellion in North America. Indigenous history is neither hazy nor unknowable. In this webinar, our discussion of the early modern Americas will center Indigenous historical actors and the sources that they produced.
---
Subjects
Rights

This work is licensed under a Creative Commons Attribution 4.0 International License.