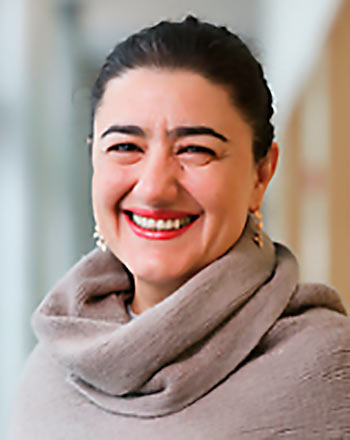 Naghmeh Sohrabi (Charles (Corky) Goodman Professor of Middle East History, Brandeis University)
May 2, 2023

Revolutions topple governments and usher in political transformation. They raise people's hopes while disrupting existing power dynamics and social equilibria. In just over 100 years, the Middle East has witnessed the demise of empires, the establishment of nation-states, and power-vying between competing ideological and political camps. Throughout the region, revolutionaries have ended monarchies and proclaimed republics, and ousted tyrants and replaced them with a wide range of secular and theocratic alternatives.
Led by Naghmeh Sohrabi, professor of Middle East history and president of the Association for Iranian Studies, and co-presented by Primary Source and the National Humanities Center, this webinar explores the modern history of revolutions in the Middle East.
Webinar Resources
Before the live webinar please be sure to review the available materials in the webinar resource folder. Use the code provided in your registration email to access these resources.
Bayat, Asef. "Revolutions of Wrong Times." In Revolution without Revolutionaries: Making Sense of the Arab Spring, 1–27. Stanford Studies in Middle Eastern and Islamic Societies and Cultures. Stanford, CA: Stanford University Press, 2017.
Davis, Muriam Haleh. "The Algerian Archive between Two Revolutions." Jadaliyya = جدلية, March 26, 2021.
Hanssen, Jens. "Communism in the Middle East and North Africa: From Comintern Parties to Marxist-Leninist Movements." In The Oxford Handbook of Contemporary Middle Eastern and North African History, edited by Amal Ghazal and Jens Hanssen, 196–224. Oxford, UK: Oxford University Press, 2015.
Middle East Art Is Not Calligraphy. YouTube Video. Counter/Argument: A Middle East Podcast, 2023.
Sohrabi, Naghmeh. "Where the Small Things Are: Thoughts on Writing Revolutions and Their Histories." Jadaliyya = جدلية, May 21, 2020.
"Women, Life, Freedom": What's New about Iran's 2022 Protests. YouTube Video. Crown Center for Middle East Studies Seminars, 2022.
---
Subjects
History / Middle Eastern History / Revolutions / Politics / Middle East /
Rights
cc-by-nc-nd