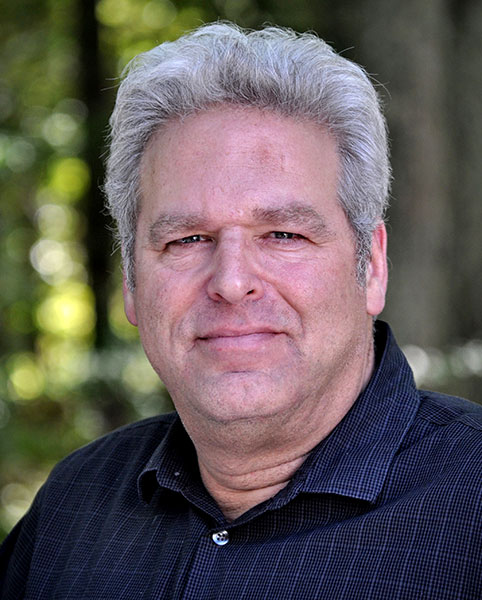 The staff and trustees of the National Humanities Center mourn the passing of their colleague Anthony E. Kaye on May 14 after a long illness. He had served as the Center's vice president of scholarly programs since July 2016.
Tony Kaye originally came to the Center in the fall of 2015 as the Robert F. and Margaret Goheen Fellow to work on his project, Taking Canaan: Rethinking the Nat Turner Revolt. Following an international search for a new vice president for scholarly programs, Kaye was selected to join the staff of the Center and assume leadership of the Center's world renowned program in scholarly research.
Kaye received his Ph.D. from Columbia University in 1999 and served as a member of the history department at Pennsylvania State University from 2002 until 2016. An expert in the fields of African-American and Civil War history, he published widely on Atlantic slavery, the African diaspora, and emancipation and served as associate editor of the Journal of the Civil War Era. When it appeared in 2007, his book Joining Places: Slave Neighborhoods in the Old South, was celebrated as a pioneering and influential study of the social geography of slavery that challenged conventional ideas about community and social relationships among enslaved people.
Upon his hiring in the spring of 2016, Kaye remarked, "The opportunity to oversee the Center's fellowship program and shepherd its scholarly efforts are exciting. I look forward to building on the work of my predecessors who've helped establish the Center's international reputation for excellence." Despite struggling with the challenges of illness, Tony Kaye set about his new role with passion and determination.
"Tony was always warm, collegial, and intellectually generous as a Fellow," said Robert D. Newman, president and director of the Center, "but working with him on a daily basis over the past year revealed even more layers. His vision, enthusiasm, and character have inspired the entire staff of the Center."
Newman continued, "The Center's Fellows, Trustees, and others who had the privilege of working with and learning from Tony have marveled at his depth, commitment, and honesty. We will miss him dearly, and offer heartfelt condolences to Tony's devoted wife Melissa and their wonderful daughters Vivian and Jocelyn."
The Anthony E. Kaye Fellowship has been established by the National Humanities Center's Board of Trustees to support a scholar in residence annually and to honor Tony in perpetuity. The 2016–17 class of Fellows have dedicated their class gift to the Center in Tony's honor.
A memorial service to honor the life of Tony Kaye will be held at the National Humanities Center in Research Triangle Park, NC (7 T.W. Alexander Drive) on Saturday, May 27 at 3 pm. A reception will follow the service.