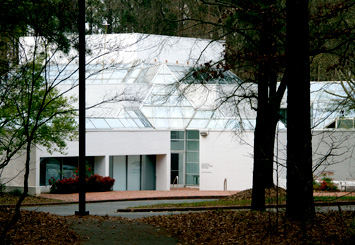 The National Humanities Center announces the appointment of 34 Fellows for the academic year 2017-18. These leading scholars will come to the Center from 14 states, Greece, and the United Kingdom. Chosen from 630 applicants, they represent humanistic scholarship in African American studies; anthropology; art history; Asian Studies; comparative literature; East Asian languages and literature; English language and literature; environmental studies; European languages and literature; history; history of science; medieval studies; music history and musicology; philosophy; religion; sociology; South Asian studies; and theater, dance, and performance studies. Each Fellow will work on an individual research project and will have the opportunity to share ideas in seminars, lectures, and conferences at the Center.
These newly appointed Fellows will constitute the fortieth class of resident scholars to be admitted since the Center opened in 1978. Robert D. Newman, president and director of the National Humanities Center, said, "We are pleased to welcome this group of scholars as our fortieth class of Fellows. This year's pool of applicants was the largest in memory and included a remarkably wide range of excellent scholars and fascinating projects. The success of these applicants in an especially competitive year is a testament to the quality of work they are doing, and we are delighted to provide them support in the coming year."
The National Humanities Center will award over $1,300,000 in individual fellowship grants to enable scholars to take leave from their normal academic duties and pursue research at the Center. This funding is made possible by the Center's endowment, by grants from the American Council of Learned Societies and the National Endowment for the Humanities, and by contributions from alumni and friends of the Center.
About the National Humanities Center
The National Humanities Center is the world's only independent institute dedicated exclusively to advanced study in all areas of the humanities. Governed by a distinguished Board of Trustees from academic, professional, and public life, the Center began operation in 1978 and offers programs to encourage excellence in scholarship, improve teaching, and increase public appreciation for, and engagement with, the humanities.

Contact
Don Solomon
Director of Communications
919.406.0120
National Humanities Center Fellows 2017–2018
Valia Allori (Philosophy, Northern Illinois University) Quantum Mechanics and its Metaphysics: Primitive Ontology, Metaphysical Neutrality, and the Role of the Wave Function in Quantum Theories (Carl and Lily Pforzheimer Foundation Fellowship)
José Amador (History, Miami University) Transitioning in Brazil: Gender Policing, Trans Activism, and the Politics of Health (John E. Sawyer Fellowship)
Thérèse Cory (Philosophy, University of Notre Dame) Aquinas's Metaphysics of Intellect: Being and Being-About (Philip L. Quinn Fellowship)
Mark Cruse (European Languages and Literature, Arizona State University) Representing the Unknown: Place and Knowledge in the Manuscripts of Marco Polo's Devisement du monde (Ruth W. and A. Morris Williams, Jr. Fellowship)
Maud Ellmann (English Language and Literature, University of Chicago Inside Out: Psychoanalysis and Fiction in World War II Britain and France (M. H. Abrams Fellowship)
Stephanie Foote (Environmental Studies, West Virginia University) The Art of Waste: Narrative, Trash, and Contemporary Culture (Donnelley Family Fellowship)
Peter Galison (History of Science, Harvard University) Contested Visibilities and the Anthropogenic Image (Rockefeller Foundation Fellowship)
John Garrigus (History, University of Texas at Arlington) "Macandal is Saved!": Disease, Conspiracy, and the Coming of the Haitian Revolution (Hurford Family Fellowship)
David Gilmartin (History, North Carolina State University) Exploring Democracy at the Intersection of Law, Politics, and Sovereignty: The Legal History of Elections in India (NEH Fellowship; Founders' Fellowship)
Jennie Grillo (Religion, Duke University) The Afterlives of the Apocryphal Daniel (Benjamin N. Duke Fellowship of the Research Triangle Foundation)
Wendy Griswold (Sociology, Northwestern University) Placements: Position and Location through American Culture (John Hope Franklin Fellowship)
Stephen Hall (African American Studies, Alcorn State University) Global Visions: African American Historians Engage the World, 1885–1960 (Fellows' Fellowship)
Nancy Hirschmann (Philosophy, University of Pennsylvania) Freedom, Power, and Disability (GlaxoSmithKline Fellowship)
Keith Howard (Music History and Musicology, University of London) Songs for the "Great Leaders": Creativity and Ideology in the Music and Dance of North Korea (Kent R. Mullikin Fellowship)
Tera Hunter (History, Princeton University) The African American Marriage Gap in the Twentieth Century (Birkelund Fellowship)
Tsitsi Jaji (Comparative Literature, Duke University) Cassava Westerns: Black Revisions of the American Frontier Myth (Duke Endowment Fellowship)
Kimberly Jannarone (Theatre, Dance, and Performance Studies, University of California, Santa Cruz) Mass Performance (Archie K. Davis Fellowship)
Caroline Jones (Art History, Massachusetts Institute of Technology) Contested Visibilities and the Anthropogenic Image (Henry Luce Fellowship)
Pavlos Kontos (Philosophy, University of Patras) Spectators of Moral Matters in Aristotle (William J. Bouwsma Fellowship)
Emily Levine (History, University of North Carolina at Greensboro) Exceptional Institutions: Cities, Capital, and the Rise of the Research University (Robert F. and Margaret S. Goheen Fellowship)
John McGowan (English Language and Literature, University of North Carolina at Chapel HillComedy/Comity: Resources for Civility (Rockefeller Foundation Fellowship)
Laura Murphy (English Language and Literature, Loyola University New Orleans) The New Slave Narrative (John G. Medlin, Jr. Fellowship)
Todd Ochoa (Religion, University of North Carolina at Chapel Hill) Conjecture for a Bembé: Religious Recombination in the Black Atlantic (Delta Delta Delta Fellowship)
Elizabeth Otto (Art History, University at Buffalo, The State University of New York) Haunted Bauhaus (Frank H. Kenan Fellowship)
Sara Poor (Medieval Studies, Princeton University) Telling Tales of Clever Women: Authorship and the Devotional Book in Late Medieval Germany (NEH Fellowship; Josephus Daniels Fellowship of the Research Triangle Foundation)
Ann Reynolds (Art History, University of Texas at Austin) In Our Time (Allen W. Clowes Fellowship)
Hollis Robbins (African American Studies, Johns Hopkins University) Forms of Contention: The African American Sonnet Tradition (Delta Delta Delta Fellowship)
Mab Segrest (History, Connecticut College) Administrations of Lunacy: Race, Psychiatry, and Georgia's State Hospital (NHC Fellowship)
Harleen Singh (South Asian Studies, Brandeis University) Half an Independence: Women, Violence, and Modern Lives in India (ACLS Burkhardt Fellowship)
John H. Smith (European Languages and Literature, University of California, Irvine) How Infinity Came to Be at Home in the World: Metaphors and Paradoxes of Mathematics in German Thought and Literature, 1675–1830 (William C. and Ida Friday Fellowship)
Shahla Talebi (Anthropology, Arizona State University) The Living Monuments of Mourning: Contested Martyrdoms in Post-Revolutionary Iran (Anthony E. Kaye Fellowship)
Rian Thum (Asian Studies, Loyola University New Orleans) Islamic China (Trustees' Fellowship)
Robin Visser (East Asian Languages and Literature, University of North Carolina at Chapel Hill) Bordering Chinese Eco-Literatures (1984–2014) (NEH Fellowship; Walter Hines Page Fellowship of the Research Triangle Foundation)
Andreá Williams (English Language and Literature, The Ohio State University) Unmarried Miss-fits: Single Women and Twentieth-Century Black Culture (ACLS Burkhardt Fellowship)
Resident Associates
David Cory (Philosophy, University of Notre Dame)
Hilde Hoogenboom (Russian Studies, Arizona State University)
Avinash Singh (History, Brandeis University)
John Wilkinson (English, University of Chicago)