page
Mapping the American Experience Summer Institute Participants – October 2016


The October 2016 session assembled twelve university and college faculty to explore ways in which geoliteracy can impact research and scholarship. Participants extended research goals with geospatial tools in addition to exploring new teaching approaches for their post-secondary classroom.
Participants: October 17–18, 2016
Brooke Andrade
NHC Staff Member

Andrade has been the NHC's Library Director since June 2014, and was Assistant Librarian from July 2010 to May 2014. She received her Master of Library Science degree from the University of North Carolina at Chapel Hill in 2004 with a specialization in academic libraries. Prior to that she received Bachelor of Arts degrees in Classics and English Literature at UNC–Chapel Hill. Brooke has fourteen years of academic library experience. Her first position was in the digital archive Documenting the American South. She then worked in reference and instruction at the Undergraduate Library at UNC–Chapel Hill. Before joining the staff at the Center, Brooke was the Head of Reference and Instruction at Adams State University in Colorado.
Donna Welch Blakebrough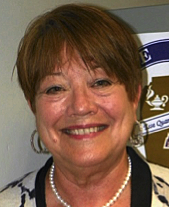 Blakebrough is the current Curriculum Specialist for Social Studies for Vance County Schools in Henderson, North Carolina. She has previously been an Assistant Principal at both the middle school and high school levels and a high school Social Studies teacher, teaching World History, US History, and Fine Arts and Humanities. Prior to becoming an educator in mid-life, Donna was a textile designer, who had her own design business in Durham, NC and created custom-made textiles for decorators and the public through national art shows. History is her passion and helping teachers engage their students in their history classes is one of her instructional focuses for the 2016-2017 school year.
Matthew Booker
NHC Fellow 2016–17

Booker is associate professor of Environmental History at North Carolina State University, where he has been since 2004. His work examines the intersection between human beings and the natural world in North America, with a particular focus on coastal cities. He studies the boundaries of history, ecology, law and policy. In 2016-2017 as a Fellow at the National Humanities Center, he is working on his second book, The Rise and Fall of the Edible City, a history of local food production within cities during the industrial and urban revolutions of the late nineteenth and early twentieth centuries. In the future he hopes to teach a new graduate course called "Foodways and Public Digital Humanities," with student work in historical fisheries, farmers markets, and cooperative extension archival collections at NC State, state archives, and UNC-CH special collections as well as oral histories collected in eastern North Carolina.
Stephanie Houston Grey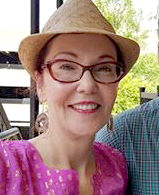 Grey is an associate professor of Rhetoric and Culture at Louisiana State University where she specializes in the discourses of science, the environment and food studies. Dr. Grey has won numerous university and disciplinary awards for both her teaching and research. She is known for her commitment to an immersive and interdisciplinary approach to communication pedagogy, having worked closely with Habitat for Humanity and Slow Food groups. Rooted Resistance: The Rhetorical Struggle for Agrarian Place in Modern America is forthcoming from University of Arkansas Press and she is working on another manuscript on the impacts of heavy industry and economic policy on the citizens of the state of Louisiana. Dr. Grey is the current editor of the state journal of communication, Louisiana Speaks.
Mark Ingram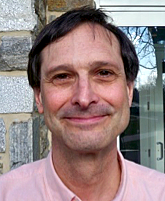 Ingram is professor of French at Goucher College in Baltimore, Maryland, where he has been since 1996. Before then, he taught anthropology at the University of Connecticut. His recent research addresses cultural policy and the arts and urban regeneration, particularly in Marseille. He loves teaching about French language, society and culture at all levels, and a course on the anthropology of contemporary Europe. He co-teaches a study abroad program with Theatre colleague Rebecca Free which concludes with capstone theatre productions performed in French. In 2010 he and Prof. Free won a prize (Le Prix des Cent Livres-Emmanuelle Marie) awarded by French playwrights to one individual or institution outside France for their staging of contemporary French plays. He has helped organize many on-campus residencies for visiting French theatre artists. He has published in journals such as City and Society and the International Journal of Heritage Studies, and he presents regularly at anthropology and French Studies conferences.
Chris James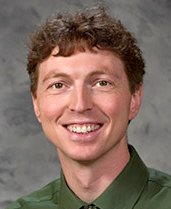 James is currently assistant professor of French at Bridgewater College, where he has been since August 2014. He teaches a wide range of courses including French language, culture, and literature, as well as second-language pedagogy and ESL endorsement courses for the Teacher Education Program. His primary areas of research are the long nineteenth century in French literature and culture, as well as memory studies and studies of place. He also acts as Regional Vice President of Alpha Mu Gamma, a national foreign-language honor society; Academic Liaison for the VFIC distance-learning foreign-language exchange program; and faculty advisor for the World Languages Club at Bridgewater. Chris received his PhD in French from the University of Virginia in 2012, and along with a Master's in French from the same school, earned a double M.A. in Linguistics and Teaching English to Speakers of Other Languages from Ball State University in 2003.
Damaris M'Mworia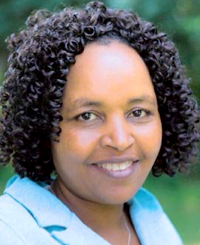 M'Mworia is associate professor of Religion and Philosophy at Edward Waters College in Jacksonville, Florida where she has been since 2006. During her tenure at Edward Waters Dr. M'Mworia served as a coordinator of the religion and philosophy department for four years. She also served as the co-chair for the retention and graduation committee for three years and chair of the curriculum committee for six years. Dr. M'Mworia has been in the teaching profession for more than thirty years and she has taught in different colleges and university in the United States and abroad. Her research work and publications are in teaching, religion and social justice issues. Dr. M'Mworia is also actively involved in the ministry of the church to the society and she is an active member of Stewart Memorial United Methodist Church in Daytona, Florida.
Joseph Nesbit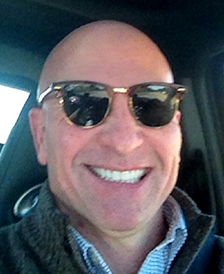 Nesbit is the Senior Marine Instructor at Reidsville High School, a position he has held for almost 15 years after retiring from the United States Marine Corps with 25 years service. He holds a Masters Degree in Curriculum and Instruction and a Bachelor of Science degree in Business Administration. In addition, he is a Master Project Based Learning Instructor, and recently attended Code.org training, a program designed to introduce programming into the classroom. In addition to his primary duties, he is the APEX site coordinator and provides Level I tech support for school personnel.
Tatiana Seijas
NHC Fellow 2016–17

Seijas is currently associate professor of History at Pennsylvania State University. As a historian, her aim is to cross historiographical and geographical frontiers and to reconstruct the everyday experiences of people who were born without the privileges of power. More specifically, she focuses on the economic and social lives of people who lived in Spain's imperial frontiers, including the Philippine Islands and New Mexico, in order to expand the traditional geographic scope of Latin American history and re-examine the trajectories of empires. As an NHC Fellow for 2016–17 she is working on a project titled First Routes: Indigenous Trade and Travel between the American Southwest and Mexico, which recovers the history of native merchants who forged routes of commercial exchange between the Rio Grande Valley and Central Mexico from circa 1000 to 1848, with a focus on the Spanish colonial period.
Alison T. Smith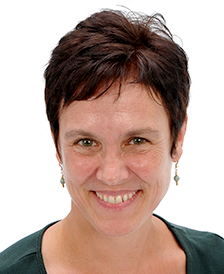 Smith is an assistant professor in the Department of Modern Languages, Literatures and Cultures at The Citadel in Charleston, South Carolina. She teaches French, Spanish and Women's and Gender Studies, and her research explores intersections of these fields with film, literature and pedagogy. Her recent publications include articles and book chapters on the study of pilgrimage. Dr. Smith has over thirty years of experience in teaching, and she has also directed many study abroad and service learning programs in Europe and Latin America.
Julie Trotter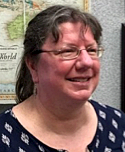 Trotter, an English and humanities instructor at Alamance Community College located in Graham, North Carolina, teaches classes in Southern Culture, Oral Communication, Writing and Inquiry and Writing and Research in the Disciplines. Previously she worked in the non-profit sector for North Carolina Amateur Sports, North Carolina Special Olympics, and the University of North Carolina at Chapel Hill's General Alumni Association. Julie received her BA degree from UNC-Chapel Hill and her MA degree from North Carolina State University. She is engaged in multi-disciplinary research and writing projects that examine the intersection of community, identity, memory, and place. Julie is a member of several state and national community college professional organizations. She currently serves as the past president of the North Carolina Conference of English Instructors and as her college's liaison to the Community College Humanities Association. In 2015, she was presented with North Carolina Conference of English Instructor's Distinguished Service Award, and in 2014 she received an Excellence in Teaching Award from the National Society of Leadership and Success. Julie was a selected community college faculty participant in 2010 and 2012 for the National Endowment for the Humanities workshops in Savannah, Georgia and Santa Fe, New Mexico. She was also recognized in 2006 for twenty years of service in leading the Olympic Movement in North Carolina.
Nancy Wicker
NHC Fellow 2016–17

Wicker is professor of Art History at the University of Mississippi. Her interdisciplinary research focuses on the reception of Roman art in Scandinavia during the Early Medieval Period. She is interested in how Late Roman medallions inspired stamped gold pendants known as "bracteates," which were worn by elite women across northern Europe. In addition to her research on bracteates, she has published on gender in archaeology, female infanticide during the Viking Age, Germanic animal-style art, and runic literacy. During the 2016–2017 academic year while a Fellow at the National Humanities Center, she is working on a project titled Viking Art in Scandinavia and across the Viking Diaspora: Patrons, Producers, and Consumers from the Fifth through the Eleventh Centuries, focusing on the roles of people in Viking art—patrons and clients who sponsored or purchased the art, artists and artisans who made the works, men and women who used and viewed the objects, and also the humans and anthropomorphic deities who were the subjects depicted in art.