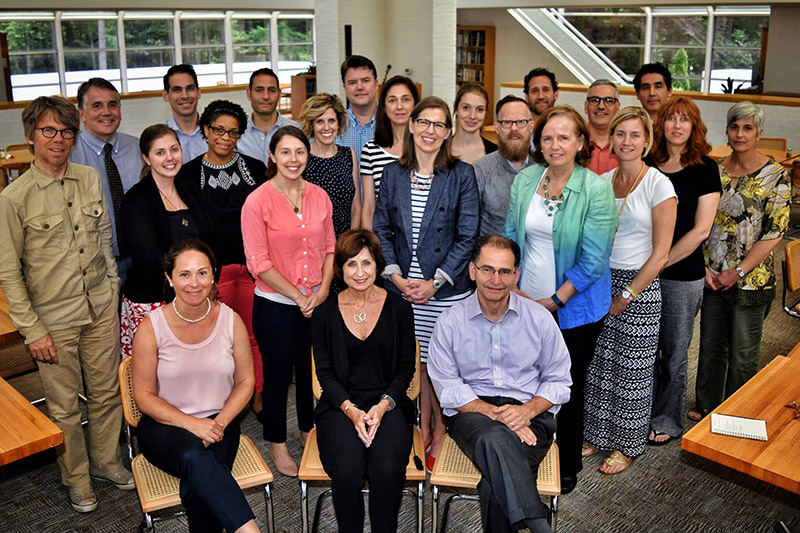 With the generous support of the GlaxoSmithKline Foundation, the National Humanities Center's Education Programs are undertaking a project to develop a deeper portfolio of curricular materials and help set standards for humanities education that highlight differences among humanities disciplines.
Central to this effort is an acknowledgment that each discipline engages its own unique lens through which to approach scholarship and learning — that there is a way of knowing that is equally as important as a specific body of knowledge.
For instance, thinking and teaching like a historian requires a certain set of intellectual and instructional tools to effectively work in the discipline; and, while work in U.S. history and world history have similar qualities, each requires a cognitive shift specific to its geographic focus. Similarly, while thinking and teaching like an English or American literature scholar, a philosophy or geography educator, an artist or a political scientist all share common features as fields in the humanities, each domain draws on a specific and unique set of core tenets.
Humanities in Class: A Guide to Thinking and Learning in the Humanities is a compilation of guides in ten different humanities disciplines that identify the key qualities and practices of those disciplines, considering: What questions are asked? What tools and resources are invaluable? What processes occur? Created to be accessible and flexible and to meet the needs of educators and classrooms at all levels, the guide features media and digital content that helps clarify and establish fluency for each discipline.
Designed to reflect the emerging directions of humanities scholarship and the curricular needs of humanities education, this guide features work in ten fields of study, including:

art history
classics
environmental humanities
geography
humanities and science integrative studies
literature studies
musicology
philosophy and ethics
political theory and civics
U.S. and global history
Our final work will take several digital formats, including:
A web-based collection of instructional guides that focus on ways of knowing and ways of teaching in each discipline
A series of media-based reflections by lead scholars and educators in each field, including podcasts and video dialogues
A set of resources and bibliographies that offer additional avenues into these instructional approaches
Now Available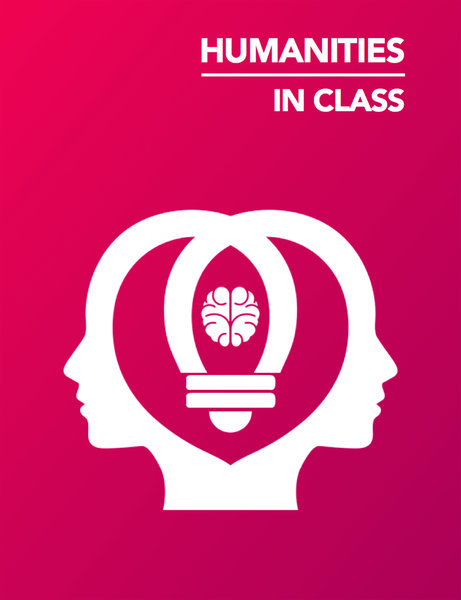 Humanities in Class: How to Think and Learn in the Humanities is available to download from the iTunes Store.

Podcasts
Daniel Palazzolo and Patrick Touart, "How to Think Like a Political Scientist"
Edward Kinman and Megan Webster, "How to Think Like a Geographer"
Michael Fontaine and Skye Shirley, "How to Think Like a Twenty-First Century Classicist"
Teresa Assenzo and Morna O'Neill, "How to Think Like an Art Historian"
Elizabeth Mulcahy and​ ​Molly Warsh, "How to Think​ ​(and Teach) About World History in the Digital Age"
Michael Burroughs and Allison Cohen, "How to Think Like a Philosopher in the Digital Age"
Ben Wides and Warren Zanes, "How to Think Like a Musicologist"
Omar Ali and Andromeda Crowell, "How to Integrate Humanities and STEM in the Classroom"
Nancy Gardner and Patricia Matthew, "How to Teach English Literature and Writing in the Digital Age"
Matthew Booker and Kim Gilman, "How to Think in the Environmental Humanities"
Meet the Humanities in Class Team
Omar H. Ali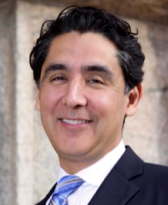 Ali is Dean of Lloyd International Honors College at the University of North Carolina at Greensboro and the 2016 Carnegie Foundation North Carolina Professor of the Year. A historian of the African diaspora, Dr. Ali is the author of four books and an edited journal. His latest book is Malik Ambar: Power and Slavery Across the Indian Ocean (Oxford University Press, 2016). Since 2011 he has served as a Road Scholar for the North Carolina Humanities Council, speaking at community colleges and public libraries across the state. A graduate of the London School of Economics and Political Science, he received his PhD in history from Columbia University.
Teresa Assenzo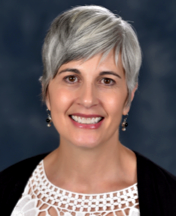 Assenzo has over twenty years of experience teaching art. She is currently the Director of Visual Arts at Saint Mary's School in Raleigh, where she has been teaching for the last thirteen years. Teresa has taught a wide variety of studio courses including Drawing and Painting, 2D Design, World Art, Honors, and AP Art. While working at Western Michigan University, she taught in the Art Department as well as the Department of Teaching and Learning. Studio courses included Life Drawing, Drawing and Painting, Watercolor, and 2D Design. Theory courses consisted of Art Theory, Writing About Art, Direct Encounters with the Arts, as well as The Nature of Creativity, a class designed for prospective teachers. Teresa Assenzo graduated with a BFA from Kendall College of Art and Design; she holds an MFA from the California College of Art and an MA in counseling psychology from Western Michigan University. In addition to teaching art, Ms. Assenzo is also an artist and illustrator who has published three books and has participated in group as well as solo exhibits.
Matthew Morse Booker (NHC Fellow, 2016–17)


Booker is associate professor of environmental history at North Carolina State University (NCSU) and was a Fellow at the National Humanities Center in 2016–17. Matthew's research and teaching bridges the humanities and sciences. He is currently writing The Rise and Fall of the Edible City, the surprising history of rapid ecological change in America's industrial cities, focusing on the boom, bust and possible future of aquaculture in urban estuaries. His book Down By the Bay: San Francisco's History Between the Tides (University of California Press, 2013) is the first environmental history of the American West's most important estuary, from the California Gold Rush to the creation of the first urban national wildlife refuge. It was a finalist for the Northern California Book Award. Matthew coordinates NCSU's interdisciplinary Visual Narrative initiative, directs an oral history initiative on genetic engineering, has cotaught courses in three colleges at NCSU, and advises graduate students in six home departments. His MA students have gone on to PhD programs at Carnegie Mellon, Kansas, Stanford, the University of North Carolina at Chapel Hill, Vanderbilt, and the University of California, Davis. Matthew won the 2009 humanities teaching award and was named to the NC State Academy of outstanding teachers in 2012. Matthew received a PhD in US history from Stanford, an MS in environmental studies from Oregon, and a BA in Latin American history from the University of California, Berkeley.
Michael D. Burroughs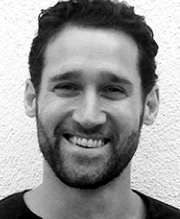 Burroughs is executive​director of the​Kegley Institute of Ethics and assistant professor of philosophy at California State University, Bakersfield. Michael has published widely in the areas of ethics education, social epistemology, and the philosophy of education, including his recent coauthored book (with Dr. Jana Mohr Lone) Philosophy in Education: Questioning and Dialogue in Schools (Rowman & Littlefield, 2016). He has created and/or led several pre-college philosophy research and outreach programs in schools in Pennsylvania, Maryland, North Carolina, Tennessee, and internationally, in Belize and Italy. Michael is also vice president of the Philosophy Learning and Teaching Organization (PLATO), a national non-profit organization devoted to supporting the introduction of philosophy, and the humanities more generally, in K-12 schools.
Allison Cohen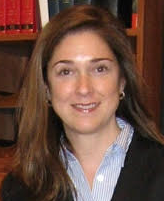 Cohen is an Advanced Placement US government and philosophy teacher at Langley High School in McLean, VA. She also sponsors Langley's Case Day program, where students engage in a mock oral argument of a case on the Supreme Court's docket, complemented by presentations and debates on issues associated with the case. Allison serves on the board of directors for Street Law, a national nonprofit committed to preserving and enhancing civics education in our schools. Allison is also on the board of directors for the Philosophy Learning and Teaching Organization, where she dedicates her efforts to bringing quality philosophy curricula to high schools across the nation. She is focused on improving the critical thinking skills of all students and providing strategies to integrate ethics instruction across the curriculum. Allison has presented papers at several national conferences on topics such as critical thinking, argument diagramming, affirmative action, and genetic enhancement. She is also an adjunct professor at American University where she teaches Essentials of Effective Instruction for the Department of Education. Allison received her BA and MAEd from The College of William & Mary.
Andromeda Crowell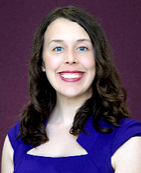 Crowell is a science teacher at Orange High School in Hillsborough, North Carolina. Currently she teaches honors anatomy and physiology, biology (regular, honors and AP) and chemistry (honors and regular) on a rotating basis. She graduated from Clemson University with an MS in biology in May 2017. She earned a BS in biology (with a minor in chemistry) from the University of North Carolina at Chapel Hill in 2012. She also earned her teaching license in general science there through the UNC-BEST program. During her time at UNC, she developed a strong research background by completing internships in both the Strahl Laboratory and the Sekelsky Laboratory. Additionally, during her 2016–17 Kenan Fellowship she completed an internship in the Nevzorov Laboratory at North Carolina State University. All of these experiences have allowed her to design an inquiry-based classroom in which students discover science concepts for themselves.
Michael Fontaine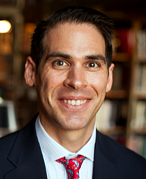 Fontaine is a professor of classics and former acting Dean of the Faculty at Cornell University. He has published books and articles on Latin and Greek literature and ancient Roman society. He has twice led the Paideia Institute's Living Latin in Rome course, and he chairs the outreach committee on public information and media relations for the Society for Classical Studies, the principal learned society in North America for the study of ancient Greek and Roman languages, literatures, and civilizations.
Nancy Gardner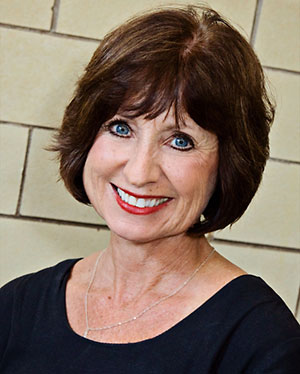 A National Board Certified Teacher, Gardner taught English in the North Carolina public schools for over thirty years. She now works nationally with teacher leaders across the United States as a communications coach for the Center for Teaching Quality. Nancy has also worked with ACHIEVE (EQuIP rubric), Literacy Design Collaborative, SREB, ISKME, and the Senior Project Center as a consultant and trainer. She enjoys jogging, strength training, music, dance, and traveling. Several of Nancy's articles have been published in Education Week Teachers and Kappan magazines. Nancy's thirty-plus years in the classroom, combined with her current work with teachers across the nation through the Center for Teaching Quality, provide a professional foundation for mentoring and supporting other teachers in this work. She has strong experience with literacy standards, firsthand consulting work with Senior Projects throughout the nation, and curriculum/systemic work with virtual communities of teachers through CTQ. In addition, she has worked with PBL designing standards-based units that combine various subject matter while engaging students and maintaining rigor.
Kimberly Gilman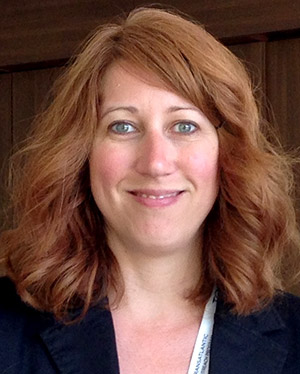 Gilman teaches pre-AP and ESL social studies and geography at a Title I middle school outside Kansas City. Her teaching philosophy is learning by doing including hands-on history labs, field experiences, problem solving, and collaboration. She encourages her students to generate more questions than answers. Before becoming a teacher, she worked as a legislative assistant on Capitol Hill, designed historic preservation programs for communities, and worked in a public library. She loves to travel and has participated in Gilder-Lehrman fellowships at Columbia University and the University of Texas, and Fulbright-Hays fellowships in the Czech Republic and Poland. She has toured Germany as a Transatlantic Outreach (TOP) Fellow and taught lessons and professional development in India through IREX Teachers for Global Classrooms (TGC). She serves as vice chair of the National Council for the Social Studies (NCSS) Technology Leadership Team and has presented on anti-bias, sustainability, social movements, primary sources, biodiversity and educational technology. She is on the boards of the Kansas Council for History Education (KCHE) and the Kansas Geographic Alliance (KGA). Kimberly sponsors the National Geographic Bee and the student council. She serves on her district curriculum council and as a mentor and tutor for students. She is also involved in the KC Serves volunteer community and the Change the Truth organization in Uganda. She is active in the KC Hiking Club and Sierra Club.
Edward L. Kinman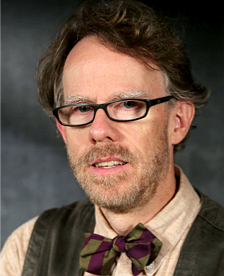 Kinman is professor of geography in the Department of Biological and Environmental Sciences at Longwood University. Ed also serves as the state coordinator of the Virginia Geographic Alliance. Early in his career he wrote fundraising letters and public relations material for MAP International, a global nonprofit health organization. As a result of his travels to document MAP's work in Latin America, he became interested in pursuing doctoral studies in geography. After conducting dissertation research in Bolivia, he joined the Geography Department at the University of Missouri and worked on a number of projects in nursing, public health, anthropology, rural sociology, and geography. At Longwood, he continued interdisciplinary work by team-teaching a course in the Greater Yellowstone Ecosystem for seven years with colleagues in art, English, sociology, biology, and mathematics. Most recently, he has led professional teacher institutes with historians at Stratford Hall on the Potomac River and application of geo-literacy approaches to environmental education within the Chesapeake Bay watershed.
Patricia A. Matthew (NHC Fellow, 2022–23)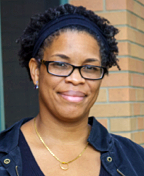 Matthew is associate professor of English at Montclair State University where she teaches courses on British Romanticism, the history of the novel, and British abolitionist literature. She is the coeditor of a special issue for Romantic Pedagogy Commons and has published essays and reviews in Women's Writing, Nineteenth-Century Gender Studies, and the Keats-Shelley Journal. She is the editor of Written/Unwritten: Diversity and the Hidden Truths of Tenure (University of North Carolina Press, 2016) and has published essays and book reviews on diversity in higher education in PMLA, The ADE Bulletin, Signs: Journal of Women in Culture and Society, The New Inquiry and The Atlantic. Her work on diversity has been featured in The Chronicle of Higher Education, Inside Higher Ed, and The Los Angeles Review of Books. In addition to essays on race and popular culture, she is currently writing a monograph about sugar, gender, and British abolitionist genres.

Andy Mink (NHC Staff)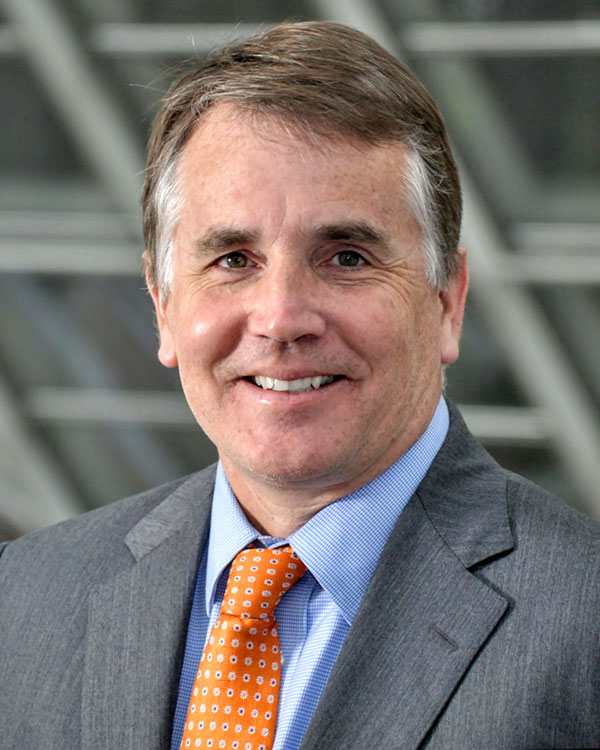 Mink is the Vice President for Education Programs at the National Humanities Center. Previously he served as the executive director of LEARN NC at the University of North Carolina at Chapel Hill after working as director of outreach and education for the Virginia Center for Digital History and then the Curry School of Education at the University of Virginia. With all these organizations, he has designed and led professional development programs for K–12 and university educators that focus on hands-on instructional models. In 2002, Andy was named the National Experiential Educator of the Year by the National Society of Experiential Education. He is a Master Teacher with the Organization of American Historians in their Distinguished Speaker Program and also serves on the executive board of the National Council for Social Studies and the board of trustees for the National Council for History Education. He was awarded the 2015 Outstanding Support for Geography Education Award by NCGE, and he serves as a GeoMentor with the Association of American Geographers.
Elizabeth Mulcahy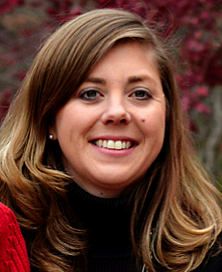 Mulcahy is a social studies teacher for Albemarle County Schools. She currently teaches AP world history and geography in an Environmental Studies Academy. She earned her National Board Certification in 2013 and has developed curriculum and lessons for the Virginia Center for Digital History, the Virginia Experiment, and America on the World Stage Teaching American History Projects. After traveling to China with other educators, taking students on history themed trips to Europe, and working in the British National Archives, her instructional interests focus on bringing the world closer to American students using digital resources. Elizabeth is from Staunton, Virginia, where she lives with her husband Adam, who is also a teacher, and their two children, Ethan and Abigail.
Morna O'Neill (NHC Fellow, 2012–13)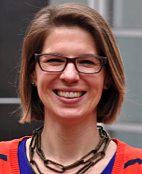 O'Neill is associate professor of art history in the Department of Art at Wake Forest University, where she teaches courses in eighteenth- and nineteenth-century European art and the history of photography. Prior to her arrival at Wake Forest, she taught in the History of Art Department at Vanderbilt University and served as a postdoctoral research associate in the Department of Research at the Yale Center for British Art. Her scholarship addresses the conjunction of art, design, and politics at the end of the nineteenth century. She is the author of Walter Crane: The Arts and Crafts, Painting, and Politics (Yale University Press, 2011). She also curated the exhibition "Art and Labour's Cause is One": Walter Crane and Manchester, 1880–1915 (Whitworth Art Gallery, University of Manchester, August 2008-June 2009). She is currently preparing a book manuscript on the art dealer Hugh Lane (1875-1915) and the rise of the global art market. She is the coeditor, with Michael Hatt (University of Warwick), of The Edwardian Sense: Art, Design, and Performance in Britain, 1901-1910 (Yale University Press, 2010).
Daniel Palazzolo, Ph.D.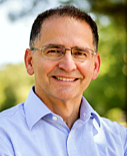 Palazzolo is professor and chair of Political Science at the University of Richmond and codirector of the John Marshall International Center for Statesmanship. He teaches courses on American politics, campaigns and elections, and public policy, and directs the Virginia General Assembly Internship program. He is the author of two books, author or coauthor of over twenty articles or book chapters, and coeditor, with James W. Ceaser, of Election Reform: Politics and Policy. His current research focuses on deliberation, partisan politics and leadership in the United States Congress. Dr. Palazzolo has provided political analysis on Richmond area television and radio stations, CNN and National Public Radio, and has been cited in a variety of national and local internet and print news publications, including the New York Times, the Associated Press, Boston Globe, Fox News, Los Angeles Times, Reuters News Service, the Richmond-Times Dispatch, and Style Weekly. Dr. Palazzolo has a BA from Trinity College, an MA from the University of Houston, and a PhD from the University of Virginia.
Skye Shirley


Shirley is a teacher, presenter, and spoken Latin enthusiast whose immersive lessons embrace the most recent and convincing research into second language acquisition. Her summers are spent in Rome leading spoken Latin tours and educational programs through the Paideia Institute and Ascanius. Her lesson plans have appeared in The Shooting Star newsletter and Activitates Liberīs. She has presented on pedagogical topics both in the United States and abroad, most recently at the Pontificia Universitá della Santa Croce in Rome. She graduated with a BA from Boston College in 2010 and currently is pursuing a Masters in Latin at the University of Massachusetts, Boston. During the academic year, she teaches Latin to students in grades 6-12 at Newton Country Day School in Newton, Massachusetts.
Libby Taylor (NHC Staff)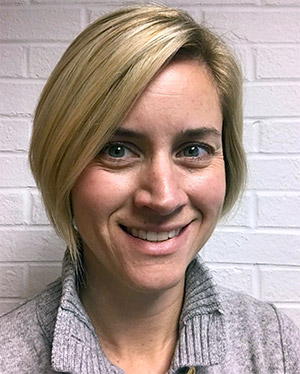 Taylor is the coordinator of Education Programs for the National Humanities Center. She currently oversees the webinar series for Humanities in Class and coordinates the Center's professional development programs for teachers. Libby previously taught high school English language arts in both Durham and Wake County schools. Prior to teaching Libby was an event manager for Fight For Children, a non-profit in Washington D.C., and The Atlantic magazine. She holds a Master's degree in teaching from the University of North Carolina at Chapel Hill and Bachelor's degrees in English and art history from Vanderbilt University.
Patrick Touart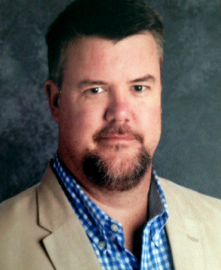 Touart is currently the Social Studies Department Chairman at Tunstall High School in Pittsylvania County, Virginia. He has been teaching social studies for the last nineteen years at Tunstall and is currently teaching advanced world history II, AP US history and AP US government. Patrick taught at the Governor's School for Humanities in Richmond, Danville Community College, and adult education at the Pittsylvania County jail. Patrick was the VA Lottery Teacher of the Year in 2003. He has been active with Southside Virginia TAH grants, the Gilder Lehrman Institute of American History, the Foreign Policy Research Institute, and a Transatlantic Scholar with the Meuse Argonne Battlefield Cemetery. Patrick received his BA in History and his MA in curriculum from Virginia Polytechnic Institute and State University.
Molly A. Warsh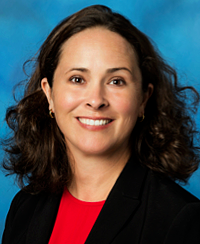 Warsh joined the faculty at the University of Pittsburgh as assistant professor of world history in 2012. Prior to coming to Pittsburgh, Molly was a two-year NEH postdoctoral fellow at the Omohundro Institute of Early American History & Culture in Williamsburg, VA, and an assistant professor of Iberian world history at Texas A&M University. She completed her PhD at Johns Hopkins University in 2009. Molly is the author of the forthcoming American Baroque: Pearls and the Nature of Empire 1492–1700, under contract with the Omohundro Institute/University of North Carolina Press. The book considers early Caribbean pearl fisheries and their role in shaping expectations and practice of maritime empire in Spain and beyond in the early modern era. Molly is also coeditor (with Philip D. Morgan) of an anthology of collected essays, Early North America in Global Perspective, published by Routledge in August 2013. Her articles have appeared in the William & Mary Quarterly and Slavery & Abolition. As associate director of the World History Center, Molly contributes to the development of the History Department's undergraduate and graduate program in world history and plays an active role in the Center's many ongoing activities.
Megan Webster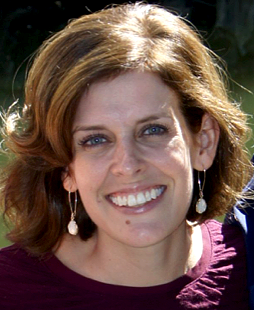 Webster earned a Bachelor's degree in geography from Texas State University and her Master's degree in education from the University of Texas at Arlington. She recently graduated with a Doctor of Philosophy in education from the University of North Texas. Megan is currently a teacher and the Social Studies Department Chair at J. J. Pearce High School in the Richardson ISD and has fourteen years of experience in teaching. She has taught courses including world geography, pre-AP world geography, GIS, and AP human geography. Megan is an active member of the Texas Alliance for Geographic Education and an AP Human Geography Reader for the College Board.
Ben Wides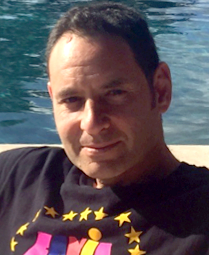 Wides is a twenty-year veteran public school teacher in New York City. For the past sixteen years, he has taught twelfth-grade social studies at East Side Community High School, a small public school in Manhattan's East Village, and before that he taught middle school social studies for four years at Central Park East Secondary School in East Harlem. He teaches a variety of elective courses to seniors. These include a course on American foreign policy; a course called "Law and Justice in America," which focuses on American government, the criminal justice system, and constitutional law; and a cultural history class called "A Rock and Roll History of Postwar America". In addition to his responsibilities as a teacher, Wides has worked for the past nine years as an instructional leader and coach at East Side. In this capacity, he mentors other teachers, leads the history curriculum team, and helps guide school-wide academic policies and professional development. For the past several years, he has also worked as a teacher-leader within the New York Performance Standards Consortium, a coalition of public schools in New York that use performance-based assessments in lieu of state-mandated standardized tests to determine graduation eligibility. He lives in Brooklyn with his wife and two daughters. When not teaching, he loves traveling with his family, playing soccer, and listening to music.
Warren Zanes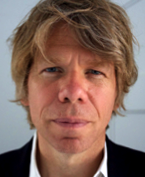 Zanes joined The Rock and Roll Forever Foundation as executive director after several years as Vice President of Education and Public Programs at the Rock and Roll Hall of Fame and Museum. At the Rock Hall he rebuilt K-12 programming, launched a new distance learning project, and served as a visiting professor at Case Western Reserve University, in addition to producing public programs featuring artists including Aretha Franklin, Jerry Lee Lewis, Grandmaster Flash, and many more. His books include Dusty In Memphis, Revolutions in Sound: Fifty Years of Warner Bros. Records, and, as editor, Runnin' Down A Dream: Tom Petty and the Heartbreakers and a volume about Jimmie Rodgers entitled Waiting on a Train. His most recent book, Petty: The Biography, was released in 2015 and quickly became a New York Times bestseller. Prior to his career as a teacher and writer, Zanes was a member of the Del Fuegos, more recently putting out three acclaimed solo recordings. As a professor he has held positions at a number of universities and is currently teaching at New York University. In the area of film, Zanes conducted interviews for Martin Scorsese's George Harrison: Living in the Material World, was consulting producer for Twenty Feet from Stardom, and has appeared in several documentaries including Peter Bogdanovich's Running Down a Dream.