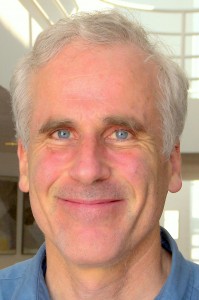 Parker Shipton is Professor of Anthropology and Research Fellow in African Studies at Boston University.  Educated at Cornell, Oxford, and Cambridge (Ph.D.), he has conducted field research in Kenya, the Gambia, Colombia, Italy, and the North Pacific Coast of America.  He has taught at Harvard and held visiting appointments at Waseda and Yale Universities, and at the Universities of Nairobi, Padua, and Virginia. He is a former Horace W. Goldsmith Fellow of the National Humanities Center (2008-9).  He has written extensively on farming and herding people of Africa, particularly on customs involving kinship, land tenure, money and exchange, and ritual.  He has served as researcher for several international aid agencies and is a former president of the Association for Africanist Anthropology.
His first monograph was Bitter Money: Cultural Economy and Some African Meanings of Forbidden Commodities (1989).  A trilogy he has authored consists of The Nature of Entrustment: Intimacy, Exchange, and the Sacred in Africa (2007), co-winner of the 2008 Melville J. Herskovits Award from the African Studies Association; Mortgaging the Ancestors: Ideologies of Attachment in Africa (2009); and Credit between Cultures: Farmers, Financiers, and Misunderstanding in Africa (2010) (Yale University Press). For Blackwell Publishing, he has served as series editor of the Peoples of Africa series and is the founding editor of the Blackwell Anthologies in Social and Cultural Anthropology.
Among his current interests are the human classification and treatment of (other) animals; the nature and twists of sequencing in human and other species; and the outer reaches of kinship in language, culture, and society.
For more information, visit Boston University's website.