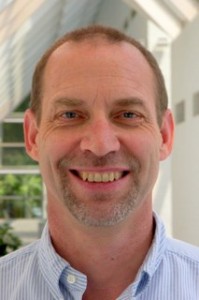 Professor of philosophy at North Carolina State University and ASC Fellow of the National Humanities Center (2007-09), Comstock conducts research on ethical questions in the biological sciences. One critic judged his book Vexing Nature? a watershed in the discussion of genetically modified foods and another declared its nuanced treatment of the issue "virtually unprecedented in applied philosophy."
In addition to serving as Editor-in-chief of On the Human and OpenSeminar in Research Ethics, Comstock edited Life Science Ethics (2002, 2nd ed. forthcoming) and Is There a Moral Obligation to Save the Family Farm? (1987).  He teaches courses called On the human, Bio-medical ethics, and Research ethics.
Prior to his current position, Comstock directed NC State's research and professional ethics program, and was assistant, associate, and professor of religious studies at Iowa State University.  His current project explores the central dogma of the humanities, that humans are singular among and superior to other life forms, a belief recent developments in the life and information sciences seem to call into question. In a manuscript provisionally titled "Singularity" he discusses comparative cognitive psychology, evolutionary biology, and ethology–areas now attesting to apparent quasi-human emotional and cognitive capacities in some mammals. If we may no longer consider ourselves morally superior to all nonhuman animals, there is reason to wonder, too, whether cyborgs might one day be morally considerable. Work in nanotechnology, computer "self-programming," and robotics presents the possibility that future learning machines might exhibit behaviors analagous to what we experience as emotion, cognition, and planning.