Becoming American:

Immigration and Assimilation in Late 19th Century America
Tuesday, August 16, 2011 | 10:00–11:30 a.m. (EST)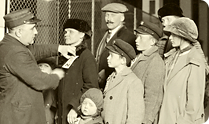 Leader
Professor emeritus of History
and of Spanish and Portuguese
Northwestern University
About the Seminar
The history of immigration thrusts several questions forward. First, where does migration begin? As its geographical settings changed, so did migration. In the case of this seminar, the places of origin will be eastern and southern Europe. Second, when does migration arise? Even though migrations copied from one another, immigrants developed movements that responded to the challenges of specific times. Our session's focus is the late nineteenth and early twentieth centuries. Third, what did immigration change? This last question will run through our seminar.
Seminar Recording
Download Recording (You will need to install the WebEx ARF player, available at download, to play back the recording.)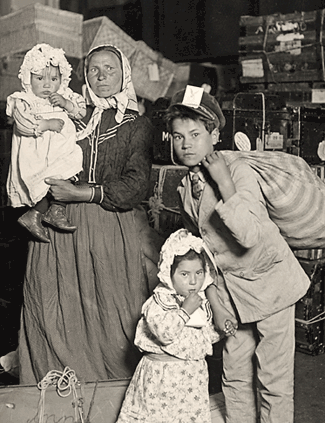 Assigned Readings
To incorporate seminar texts into your teaching, we offer the National Humanities Center's Primary Document Application Form.
Note Part 1: What cultural changes were traced to immigration?

Note Part 2: How and why did immigration make possible the transformation of the United States from a rural republic to an industrial nation?

Note Part 3: How did immigrants create stable lives in the midst of this economic transformation?

Note Part 4: How, in the midst of such uncertainty, did immigrants create a distinctive urban culture?

Note Part 5: How did immigrants transform American politics?