The Consumer Revolution in Colonial America
Thursday, October 8, 2009
7:00 p.m.–8:30 p.m. (EST)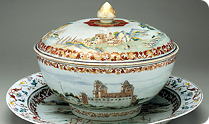 Leader
Associate Professor,
American Art and Material Culture
Director, American Studies
University of Virginia
About the Seminar
As Americans in the eighteenth century became wealthier, they developed a taste for such consumer goods as silver tea pots, fine cloth, and expensive furniture. This workshop will explore what they bought, why they bought it, how these purchases changed their image of themselves, and finally, how they led to the American Revolution.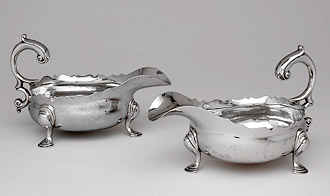 Assigned Readings
To incorporate seminar texts into your teaching, we offer the National Humanities Center's Primary Document Application Form.
A probate inventory, a list of possessions recorded after someone has died, offers insight not only into an individual's life but also into the society in which the person lived. Such inventories can be valuable teaching tools if you know how to read them. In this workshop, we will examine the following:
Probate inventory for Philip Ludwell Lee, Stratford Hall, Virginia, 1776.
Probate inventory for Peyton Randolph, York County, Virginia, 1776.
To learn more about probate inventories and how to use them in class, visit: Probing the Past.
"The Articles of Association," October 20, 1774, the original non-importation agreement.
Benjamin Franklin on wealth, luxury, and virtue.
PowerPoint: 1.1 MB