"One place understood helps us understand all places better." —Eudora Welty
No two travelers experience the same journey in quite the same way. Yet, the distinctive stories that emerge from their experiences—about a region's wondrous beauty, its proud or painful history, the joys and conflicts and regrets of its inhabitants—allow us to recognize the nuanced complexities that create a sense of "place."
This fall, the Center is pleased to present Local Color, an exhibit of photographs that reveal some of the striking beauty and complex history that make North Carolina a compelling place to live and work. Joel Elliott and Richard Schramm have spent years traveling around North Carolina and the Southeast capturing images that tell an entire story—about the passing of time, about the juxtapositions of past and present, the sacred and the profane—revealing the complex character of this region and its people in details that we might otherwise miss.
Elliott and Schramm share more than a gifted photographic eye, they are also longtime colleagues, having worked together for over a decade at the National Humanities Center. Elliott currently serves as information technology coordinator at the Center and Schramm retired from his position as vice president for education programs in 2016.
Special thanks to Joel Elliott and Richard Schramm for donating proceeds from the sale of the works on display to the National Humanities Center.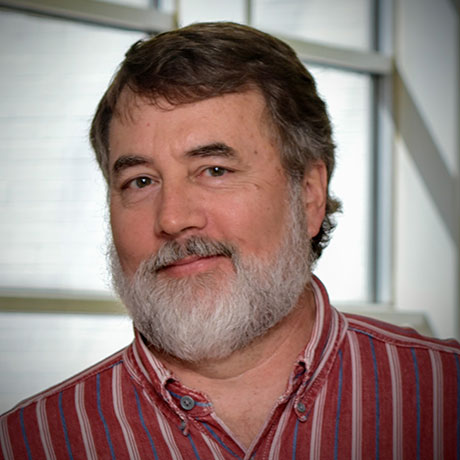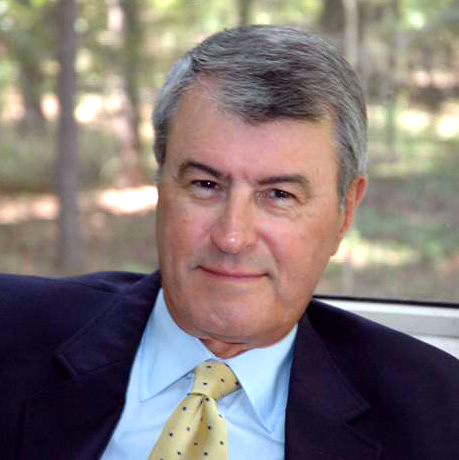 Artists' Panel with William Ferris
In this video, esteemed Southern folklorist and former chairman of the National Endowment for the Humanities, William Ferris, sits down with photographers Joel Elliott and Richard Schramm to talk about the images in the exhibit, their experiences traveling around the region taking pictures, and their work as longtime members of the Center's staff.
---
Hidden in Plain Sight
Joel Elliott
"The aspects of things that are most important for us are hidden because of their simplicity and familiarity." —Ludwig Wittgenstein, Philosophical Investigations #129: (50e)
Photographs, for me, are like fragments of experience unnaturally frozen in time, images captured precisely because I realize the moment is fleeting and unique. Often, the shots simply can't be retaken—the objects, people, or places in them have changed or disappeared—which produces a kind of preemptive or proleptic mourning as the fixed image seems to already anticipate the passing of time and the impermanence of all things.
I've been taking photographs off and on for most of my life—first, working on my high school yearbook and, later, taking pictures of everything from local sporting events to automobile accidents and weddings for my home-town paper, The Opp News in southern Alabama. In recent years, as a passionate fisherman, I travel frequently to and from the North Carolina coast, taking extra time on those trips to look for interesting things that might otherwise be hidden to me in the prosaic experience of traveling. Many of the images in this exhibition are taken from those trips. Others were captured in the course of living in the Research Triangle area and working at the National Humanities Center.
As an amateur photographer, there's always an unclear balance between simply experiencing those moments of discovery and disrupting the experience by stopping to take a picture. Fortunately, digital camera technologies, improvements in cellphone cameras, and image editing tools have made it easier to capture and produce higher quality pictures that convey not only what can be seen in a given moment but a sense of what can be felt.
I live by the principle that the best camera is the one you have with you and try to ensure that my "convenient" camera is a good one. That way, when I realize something special is happening, I can focus on framing and composing a shot that potentially reveals some of the overlooked beauty and humanity hidden in the midst of the ordinary.
---
The Ironic South
Richard Schramm
"The past is never dead. It's not even past." —William Faulkner, Requiem for a Nun
"I think it is safe to say that while the South is hardly Christ-centered, it is most certainly Christ-haunted." —Flannery O'Connor, Mystery and Manners
Because of its indisputable truth, Faulkner's observation about the persistence of the past in Southern life is so often invoked, especially these days in arguments about Confederate monuments, that it has lapsed into cliché. It is unlikely that the same fate awaits O'Connor's less headline-relevant words, but her recognition that an insistent and sometimes fierce Christianity shadows the Southern imagination is every bit as accurate as Faulkner's assertion about history. These writers highlight distinct characteristics that make the South the most ironic region of the country. There, the present, as it forever trips over the past, and the sacred, as it constantly bumps into the secular, create ironic juxtapositions in a profusion unknown elsewhere in the United States.
In my photographs I try to capture such ironies, which show us that the South has, indeed, embraced the values of contemporary America, but, as it has historically done, still challenges us to consider them in the light of history and faith.