page
In Whose Image? Envisioning an Inclusive and Vibrant AI Future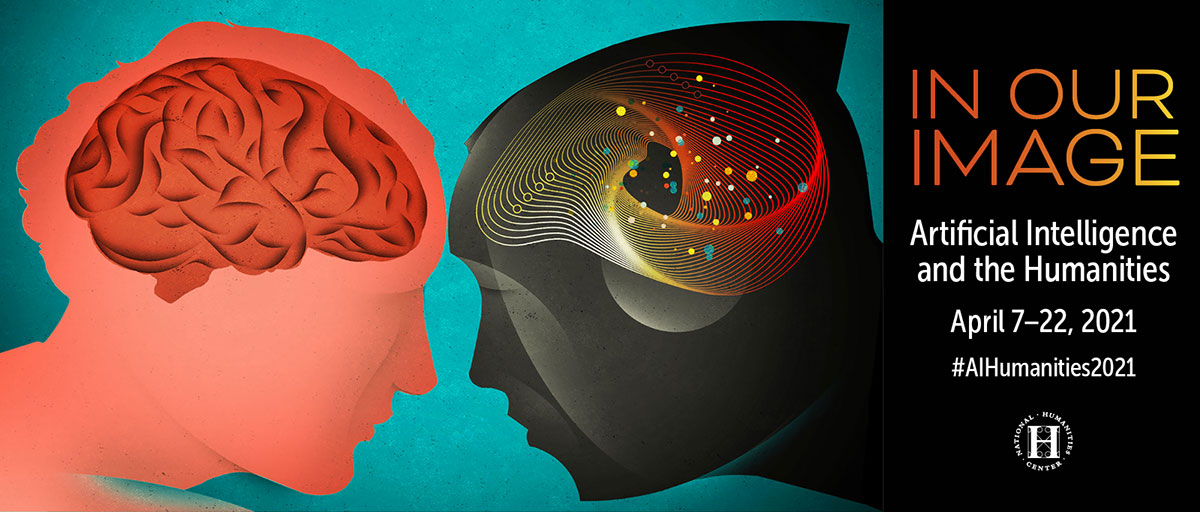 April 7–22, 2021 #AIHumanities2021
Film Series and Discussion: In Whose Image? Envisioning an Inclusive and Vibrant AI Future
If human beings are creating artificial intelligence that influences the future, who determines which of us get to imagine that future? Whose voices will be heard, and whose imagination and vision will be realized?
Join us for a series of provocative films, each illuminating a particular lens through which artificial intelligence can and should be imagined. Film scholars Natalie Bullock Brown, Marsha Gordon, Wesley Hogan, and award-winning filmmaker Shalini Kantayya will participate in a dynamic panel discussion on Monday, April 19 at 3:00pm EDT to explore how these films frame possible visions for our shared future. To gain access to the films and join us for the discussion, please register here.
Schedule
Presenters
Film Series
Art Exhibit
Registration
Graduate Student Projects
Code of Conduct
Contact Us

This film series and discussion is sponsored by the Center for Documentary Studies at Duke University.
"We're imagining a future that centers people who have traditionally been targeted and marginalized in Artificial Intelligence conversations. BIPOC people, women in particular, must have a seat at the table if we wish to imagine, strategize, and implement a more equitable AI present and future. When voices that have traditionally been excluded are at the table, a bubbling up of visions that are inclusive, rich, and profound emerge. We fully embrace sharing the space and power essential to shaping this future."
–Natalie Bullock Brown and Wesley Hogan, series curators
The Films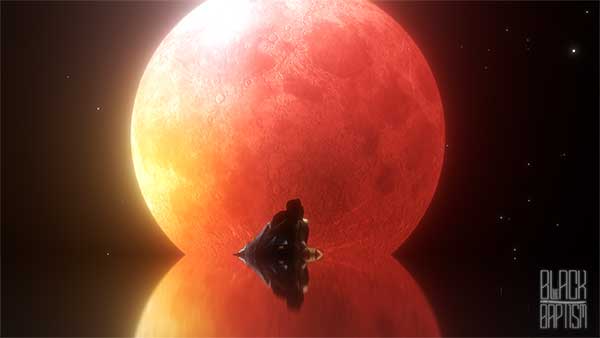 A genre-blurring ode to Black women in search of their higher selves, the Afrofuturist film takes viewers deep into the main character's psychological state, skillfully incorporating African and European mythology and religion in nuanced ways. Stephanie Ford, director, notes, "As society becomes more entwined with technology…the fantasy/sci-fi genre can help us more clearly distinguish between artificial and material reality in a way that keeps us connected to our divinity instead of fake digital constructs."
Conference participants will be provided with a web link and password to access this film at their convenience between Friday, April 9 and Sunday, April 18, 2021.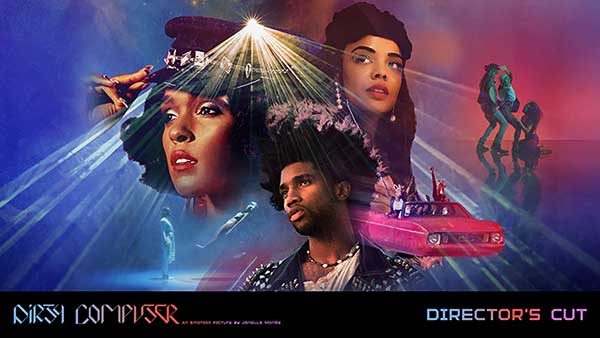 Dirty Computer, Andrew Donoho, Chuck Lightning, dirs. (2018)
Created as a companion to singer Janelle Monáe's album of the same name, Dirty Computer presents a visually stunning story of a young woman named Jane 57821, who is living in a future society where citizens are referred to as "computers." A timely and poignant "emotion picture," Dirty Computer explores humanity and what truly happens to life, liberty, and the pursuit of happiness when mind and machines merge, and when the government chooses fear over freedom. Starring Janelle Monáe, Tessa Thompson, and Michele Hart.
Conference participants will be provided a Vimeo link to access this film at their convenience between Friday, April 9 and Sunday, April 18, 2021.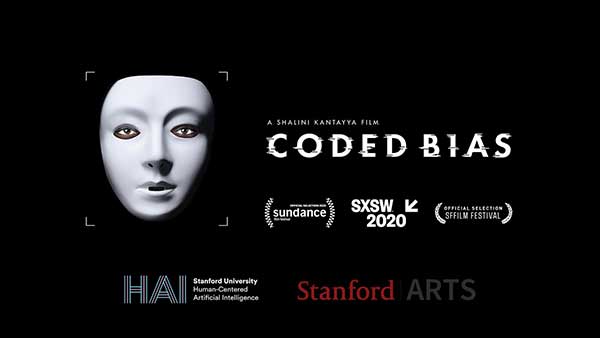 Coded Bias, Shalini Kantayya, dir. (2020)
Coded Bias explores the fallout of MIT Media Lab researcher Joy Buolamwini's discovery that facial recognition does not see dark-skinned faces accurately, and her journey to push for the first-ever legislation in the U.S. to govern against bias in the algorithms that impact us all.
Conference participants will be provided with a watch room link and password; Coded Bias can be screened on demand any time between Friday, April 9 and Sunday, April 18, 2021.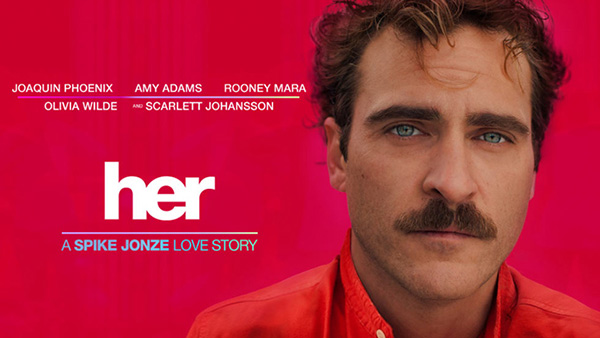 Her, Spike Jonze, dir. (2013)
Her is a 2013 American science-fiction romantic drama written, directed, and produced by Spike Jonze. The film follows Theodore Twombly (Joaquin Phoenix), a man who develops a relationship with Samantha (Scarlett Johansson), an artificially intelligent virtual assistant personified through a female voice.
To participate in the limited screening of this film, conference participants will be provided with a watch room link and password. The film may be viewed at the link provided any time between Thursday, April 15 and Saturday, April 17, 2021.
---
Not The Only One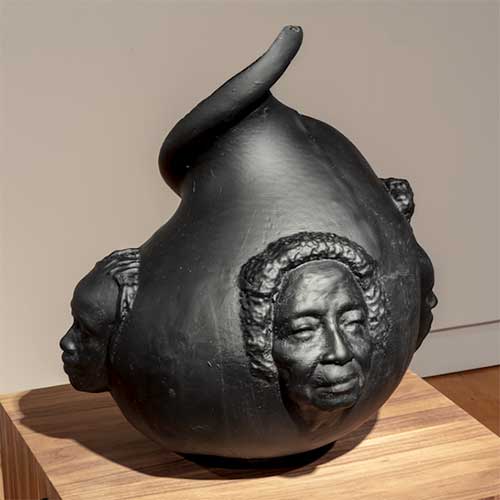 Stephanie Dinkins
Artist Fellow, Berggruen Institute, Transformation of the Human, Lucas Artist Fellow at Montalvo Art Center 2019–22
Not The Only One (N'TOO) is the multigenerational memoir of a black American family told from the perspective of an artificial intelligence (AI) of evolving intellect. It is a voice-interactive AI entity designed, trained, and aligned with the concerns and ideals of people who are underrepresented in the tech sector. N'TOO reflects and is empowered to pursue the goals of its community through deep learning algorithms (chatbot), creating a new kind of conversant archive. This is an ongoing project started in 2018.