Wall, Jr., John N., (Fellow, 1980–81; Fellow, 2013–14)
College of Humanities and Social Sciences, North Carolina State University, 2021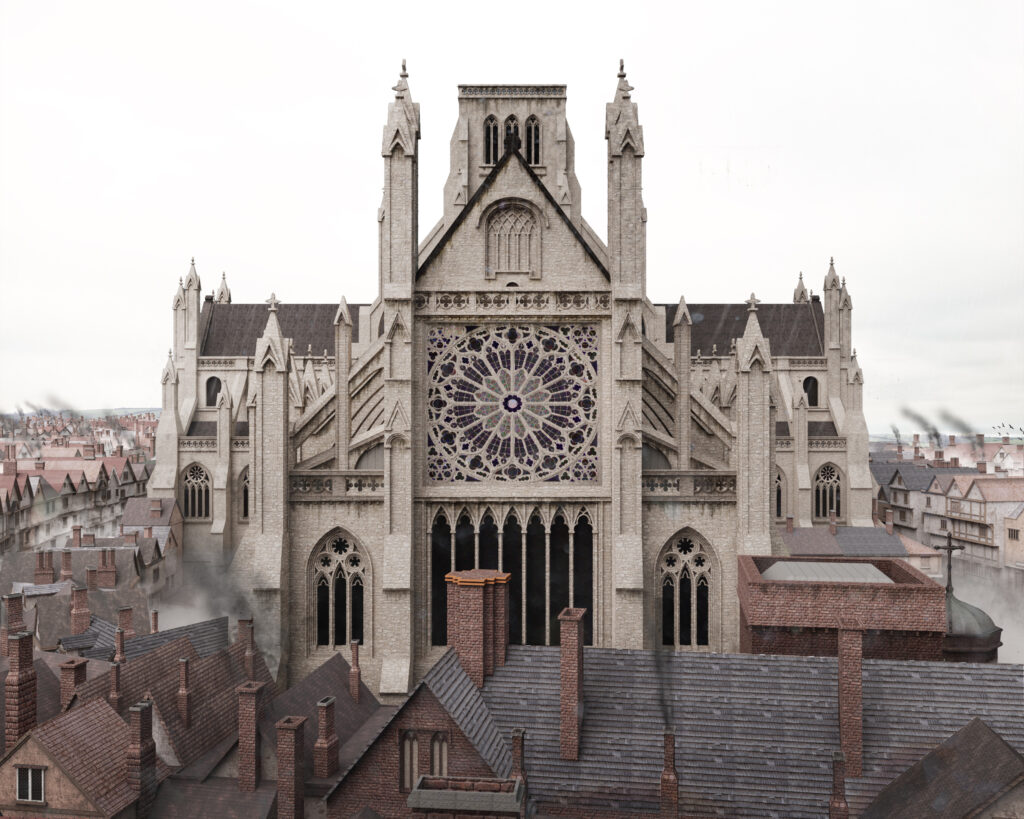 From the publisher's description:
The Virtual St Paul's Cathedral Project enables us to experience worship and preaching at St Paul's Cathedral as events that unfold over time and on particular occasions in London in the early seventeenth century. Such events underscore how the post-Reformation Church of England placed corporate worship at the center of its religious identity. Enabled by Thomas Cranmer's Book of Common Prayer, "one use" for all England, worshippers prayed in "one voice," sought assurance of their faith in their public works of charity to one another, and were assured that their hope lay in being part of one "mysticall body."
As a result of its central place in the public religious life of England, the Book of Common Prayer was one of the most frequently-reprinted books in early modern England. Yet our understanding of it is complicated by the separation between the Prayer Book as a book and the Prayer Book in practice. The Prayer Book, in and of itself, is not what matters; all the Prayer Book does is to provide rituals, scripts, for the corporate worship it enables. What matters is the worship of the gathered community itself, the embodiment of the Church as the Body of Christ.
The goal of the Virtual St Paul's Cathedral Project is to use the tools of visual and acoustic modeling to make available to scholars the experience of public worship as scripted by the Book of Common Prayer as it unfolds in real time in a recreation of one of the most significant worship centers of the Church of England in the early seventeenth century. In the process, we hope to shift scholars' attention from debates among academic theologians, however interesting they may be, to the lived experience of corporate worship, and to the formation in Christian living it encourages.
---
Subjects: History; Religion; Protestant Reformation; John Donne; Churches; Digital Humanities; London