White, Walter
Janken, Kenneth Robert (Fellow, 2000-01), ed.
Notre Dame, IN: University of Notre Dame Press, 2022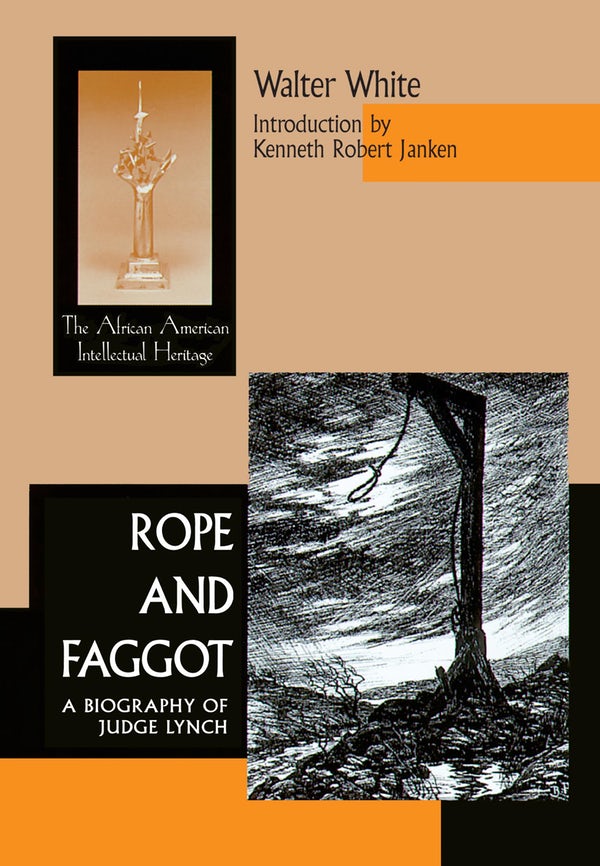 From the publisher's description:
In 1926, Walter White, then assistant secretary of the National Association for the Advancement of Colored People, broke the story of an especially horrific triple lynching in Aiken, South Carolina. Aiken was White's forty-first lynching investigation in eight years. He returned to New York drained by the experience. The following year he took a leave of absence from the NAACP and, with help from a Guggenheim grant, spent a year in France writing Rope and Faggot. Ironically subtitled "A Biography of Judge Lynch," Rope and Faggot is a compelling example of partisan scholarship and is based on White's first-hand investigations. It was published in 1929. The book met two important goals for White: it debunked the "big lie" that lynching punished black men for raping white women and protected the purity of "the flower of the white race," and it provided White with an opportunity to deliver a penetrating critique of the southern culture that nourished this form of blood sport. White marshaled statistics demonstrating that accusations of rape or attempted rape accounted for less than 30 percent of the lynchings. Presenting evidence of white females of all classes crossing the color line for love—evidence that white supremacists themselves used to agitate whites to support anti-miscegenation laws—White insisted that most interracial unions were consensual and not forced. Despite the emphasis on sexual issues in instances of lynching, White also argued that the fury and sadism with which mobs attacked victims had more to do with keeping blacks in their place and with controlling the black labor force. Some of the strongest sections of the book deal with White's analysis of the economic and cultural foundations of lynching. Walter White's powerful study of a shameful practice in modern American history is back in print with a new introduction by Kenneth R. Janken.
---
Subjects: History;; Racism; American History; American South; American Civil Rights Movement; Lynching;