Sachs, Honor (Fellow, 2018–19)
Seijas, Tatiana (Fellow, 2016–17); Ball, Erica L.; Snyder, Terri L., ed.
Cambridge, UK: Cambridge University Press, 2020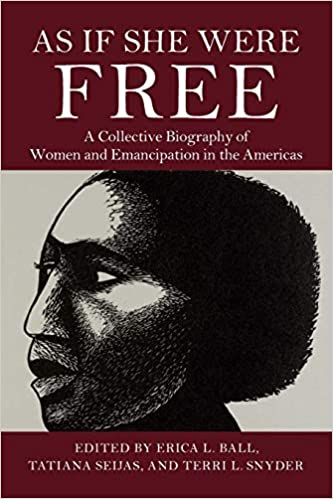 From the publisher's description:
"Hannah was the daughter of a woman named Judith, an Apalachee Indian raised in Spanish Florida who was taken captive by the English in 1704 and sold as a slave in South Carolina and taken to Virginia. Judith remained enslaved by Coleman until her death. In the 1770s, some of Judith's children claimed freedom before the courts, an act that propelled Virginia's legal system in a long, drawn-out dialogue over the legacies of the Indian slave trade, the legality of Indian slavery, and the rights of slave plaintiffs before the courts. For Hannah and her co-plaintiffs in the Robin v. Hardaway case, this singular facet of their identity shaped their claims to freedom. Establishing connection to a maternal Indian ancestor continued to sustain litigation for subsequent generations of their families – well into the nineteenth century – even as regimes of race and slavery shifted around them. While their lived experiences in a multiracial world of slavery and freedom grew increasingly complex, Judith, Hannah, and others deployed specific, selective, and skillful strategies to self-fashion narratives about race, rights, and family in their efforts to claim freedom."
Cambridge University Press
---
Subjects: History; Slavery; Women; Apalachee People; Law; Race; American History