J. Eugene Clay, 2019–2020
Apocalyptic Religion and Race in Russia and the American West: The Challenge of Russian Spiritual Christianity
Resident Associate, 2019-20
Associate Professor of Religious Studies, Arizona State University
Email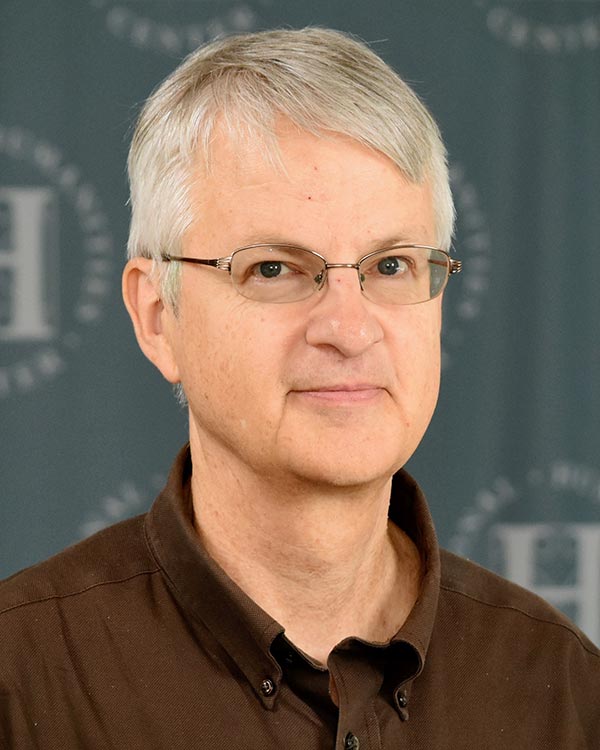 Having been raised in New Orleans and Boston, Eugene Clay taught Russian history for several years at universities in Illinois and Colorado. In 1993 he began teaching religious studies at Arizona State University, where he writes and lectures about religious movements in Russia and Eurasia, the relationship between religion and nationalism, and the encounters of the world religions. He has received honors, grants, and awards from the Social Science Research Council, the National Endowment for the Humanities, the National Slavic Honors Society, and the International Research and Exchanges Board. He serves as president of the Association for the Study of Eastern Christian History and Culture. He also is an affiliate of the Melikian Center, the Center for Jewish Studies, the Arizona Center for Medieval and Renaissance Studies, and the Center for the Study of Religion and Conflict.
Professor Clay's research program, focused on the significance of religion in Russia and the former USSR, seeks to integrate Eurasia into the broader scholarly conversation about religion by addressing three major themes. First, he explores the religious vision that animates ordinary people and the ways that they express their faith in art, poetry, and social action. His work has focused on the activities of dissenters and virtuosi, who often advance new ideas or new practices into the religious field. Second, he analyzes the ways religious institutions (such as the Russian Orthodox Church) constantly define and redefine themselves, especially when they become deeply involved in advancing or resisting an imperial enterprise. Finally, he is especially interested in religious encounters between radically different societies on geographical and theological frontiers.
Selected Publications
Clay, J. Eugene, ed. Beasts, Humans, and Transhumans in the Middle Ages and Renaissance. Turnhout, Belgium: Brepols, forthcoming 2019.
Clay, J. Eugene "The Apocalyptic Legacy of Pseudo-Ephraem in Russia: The Sermon on the Antichrist." In Catastrophes and the Apocalyptic, ed. Robert Bjork, 181–198. Turnhout, Belgium: Brepols, 2019.
Clay, J. Eugene "Religious Freedom, the Religious Market, and Spiritual Entrepreneurship in Russia after 1997." In Religious Freedom in Modern Russia, ed. Randall A. Poole and Paul W. Werth, 182–213. University of Pittsburgh Press, 2018.
Clay, J. Eugene "Drama in the Service of Orthodoxy: Dimitrii of Rostov's Theatrical Investigation of the Schism." In Performance and Theatricality in the Middle Ages and Renaissance, ed. Mark I. Cruse, 189–-207. Turnhout, Belgium: Brepols, 2018.
Clay, J. Eugene "Marian Revelations in the Russian Context: The Cosmopolitics of Blessed John," Nova Religio 21, no. 2 (November 2017): 26–42.
Return to current fellows