Saturday, October 23, 2021
This fall, for the first time, the National Humanities Center (NHC) is joining with the Case Method Institute and Professor David Moss of Harvard Business School to offer a Zoom-based workshop in case method teaching.
Registration
All interested educators should register here. You will be contacted for a one-on-one phone orientation by members of the Case Method Institute staff.

The Opportunity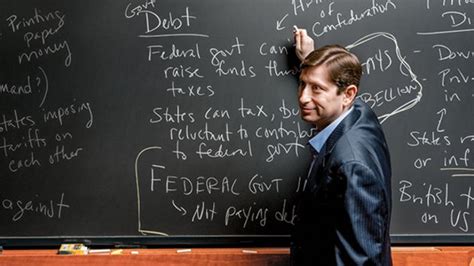 The Institute offers training in the case method, the core pedagogical approach at many business and other professional schools, as well as access to the complete "History of American Democracy" curriculum originally developed for students at Harvard College and Harvard Business School. In comments echoing the feedback of teachers and students nationwide, an undergraduate described this new approach to U.S. history in its inaugural year as "the civics course everyone should take." More recently, one high school senior wrote of being "eternally grateful for the deep level of engagement" the cases inspired, while another described a course built around the "History of American Democracy" curriculum as "the most memorable and impactful class I have ever taken."
We invite you to join this effort, which includes hundreds of social studies teachers across the U.S. and has already reached over 50,000 high school students. Everything—including the workshop, curriculum, and supporting resources—is provided entirely free of charge. Eligible participants should teach or have a strong interest in U.S. history, government, and civics with students in grades 9–12.
The opportunity includes:

An afternoon of Zoom-based training with Professor David Moss of Harvard Business School on Saturday, October 23, including an interactive case discussion.
Complete access to over 20 cases exploring key decision-points in the history of American democracy ranging from the Constitutional Convention to the Civil Rights Movement.
An asynchronous virtual training program, completed before the Zoom-based session with Professor Moss, in which participants will become familiar with case method teaching.
Ongoing support and continued collaboration with Institute staff, prioritizing a two-way exchange of ideas around best practices for teaching by the case method in high schools.
Successful completion earns
20 professional development credit hours
certified by the NHC.
About the Case Method Institute for Education and Democracy
The Case Method Institute for Education and Democracy is an independent nonprofit organization based in Cambridge, Massachusetts, dedicated to improving high school history and civics education throughout the United States. The Institute grew out of a unique pilot program, the Case Method Project, launched at Harvard Business School in 2015 by Professor David Moss. This five-year pilot worked with high school teachers nationwide to bring the signature teaching approach at Harvard Business School—the case method—to U.S. history, government, and civics classrooms, enabling high school students to train for active citizenship in the same way professional school students train for leadership in business and law.
Over its five-year duration, the pilot program was enormously popular with educators and demonstrated remarkable impacts on students—including improved critical thinking, deeper understanding of course material, and greater academic and civic engagement. On July 1, 2020, the program and its staff migrated to the Case Method Institute, a standalone organization with a greater capacity to expand operations. These operations include delivering premier training for high school teachers, providing unparalleled teaching support and coaching, and creating genuine and sustained partnerships with individual teachers who are successfully bringing the case method—and a unique case-based curriculum on the history of American democracy—to their students across diverse school settings.