Education Programs
at the National Humanities Center work to provide leadership, training, resources, and partnerships that advance humanities education at the K–16 level. Our work focuses on the integration of strong scholarship and content, inquiry-based pedagogy, and emerging technology. We build bridges that put scholars and educators in conversation to support humanities classrooms at all levels.
Critical to this mission is the role of in-service and experienced teachers in providing relevant and critical perspective to our work. The 2018–19 Teacher Advisory Council is a 20-member board that supports NHC Education for a one-year term of service. Chosen to represent multiple disciplines in the humanities, these teacher leaders accept an active role in the development, evaluation, and promotion of National Humanities Center educational materials and projects.

Teacher Advisory Council Members, 2018–19
Bonnie Belshe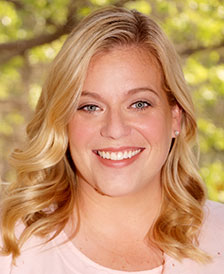 Belshe is Social Studies Department Chair and teaches US history and AP US history at Monta Vista High School in Cupertino, CA. She has an MA in education from the University of San Francisco and an MA in history from San Jose State University. She has been a three-time summer scholar for the National Endowment for the Humanities and was named the California History Teacher of the Year by the Gilder Lehrman Institute in 2014. In 2017–2018, Belshe was named as one of six teacher fellows for Mount Vernon's Lifeguard Teacher Fellowship. @bonbonbb
Lauren Boop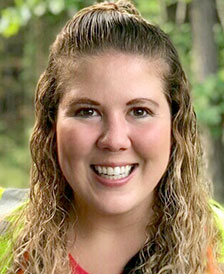 Boop will be entering her seventh year of teaching in 2018. She graduated as a Teaching Fellow from Appalachian State University and received her Master's degree in middle grades social studies education from the University of North Carolina at Charlotte. Her interest include global education and the histories, politics and cultures of the world. She held a Kenan Fellowship from 2013 to 2015, where she worked in microbiology and immunology labs at North Carolina State University and the University of North Carolina at Chapel Hill, and then partnered with the 4-H organization to design hands-on microbiology curricula for middle-school students, giving a historical perspective to the curricula. In 2016, she traveled to South Africa with Go Global NC to explore disparities in access to wealth, resources, and education. Later that year, she received the prestigious TEACH Fellowship, a national fellowship through the Bilateral US Chamber of Commerce, to discuss STEM-based best practices and educational policies with business and educational professionals in Bahrain, the United Arab Emirates, and Qatar. Over the summer of 2018, she will be working on a fellowship at NCSU through the College of Engineering. Currently, she teaches social studies and science at Hilburn Drive Academy in Raleigh (Wake County Public Schools). @SSwithMsBoop
Kyle Jones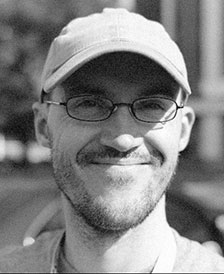 Jones teaches IB twentieth-century history of the Americas at Sacred Heart Academy in Louisville, KY. He holds a BA in religion and philosophy and a BS in biology from Samford University, along with a MSc in environment, politics, and globalization from King's College London. Jones spends summers working as a faculty member at Kentucky's Governor's Scholars Program. He is active in several professional education communities as a presenter and advocate. @MrJonesSHA
Michelle Kaighn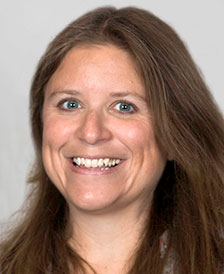 Kaighn teaches social studies at Lenape High School in Medford, NJ. She currently teaches AP world history, world civilizations, and world cultures, but has also taught US history and world geography during her seventeen-year tenure. She has been an active member of curriculum development in her district and strives to create meaningful lessons in the classroom. In 2007, she earned a Master's degree in diplomacy with a concentration in terrorism from Norwich University. In her free time, she adds to her bucket list of "Places to Explore Once I Win the Lottery." @MLKaighn
Sara Layton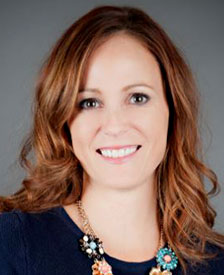 Layton graduated with her BA and MA in English from Brigham Young University and has taught on the college and high school levels for twenty years. In 2017 Sara won the PBS Digital Innovator Award and represented Utah at a teacher summit in San Antonio. Other career highlights include receiving the Utah Charter School Teacher of the Year award in 2015, and being both a fellow and consultant for the Institute for the Study of Knowledge Management in Education (ISKME), where she teaches other educators to use and create open educational resources. @slaytonMHAcad
Judy Lindquist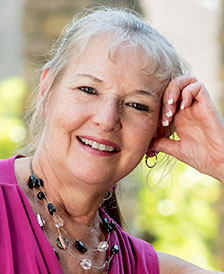 Lindquist teaches gifted students, K–5, in Orange County, Florida, where she has been a classroom teacher for twenty-four years. She has an M.Ed. with a specialization in teaching writing K–12. She has been an adjunct professor at the University of Central Florida for ten years, where she teaches in the College of Education and is part of her district's Great Beginnings Team, mentoring new teachers through their induction program. She is also an award-winning author of middle grades historical fiction novels and is a frequent presenter at social studies and reading conferences. @judylindquist
Rick Parker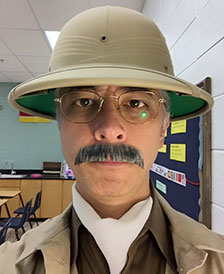 Parker grew up an Air Force kid, living in Thailand, North Dakota, Florida, Germany, and California. In his early career, Mr. Parker protected foreign dignitaries as a diplomatic bodyguard. He also had a front row seat for the internet revolution as a community manager for America Online. He holds a Bachelor's degree in political science and a Master's in teaching from the University of Maryland, Baltimore County (UMBC). He started his teaching career in Maryland in 2002 and moved to J.J. Daniell Middle School in Marietta, Georgia, in 2007, where he also serves as his school's gifted lead teacher. He was honored as Cobb County Middle School Teacher of the Year in 2015. In his free time, Mr. Parker enjoys time with his wife and two high-school-aged kids, taking photographs, cooking steaks, and consuming science fiction and heavy metal music. @mrparkerga Social Studies with Mr. Parker
Carl Rosin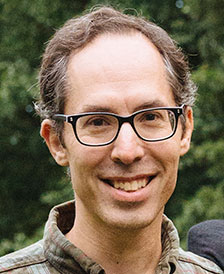 Rosin lives in Radnor Township, PA, where he has taught English and philosophy at Radnor High School since 1999. He majored in English at Harvard and then worked six years as a writer, educator, and interface designer for a software company before finding his calling in education. He was honored with the Knisely Award as National High School Philosophy Teacher of the Year (2014), as one of Villanova University's Teachers of Courage & Conscience (2016), and with a Delaware County Excellence in Teaching Award (2012); he was also recently appointed to the Ethics Program Advisory Committee at Villanova. He spends summers running a business with his teaching partner and serving as assistant director for a program at the University of Pennsylvania Law School, and every fall he helps prepare future English teachers at Haverford and Bryn Mawr Colleges. A New Englander until the age of thirty, he and his wife Kate moved to her native Philadelphia region shortly before the birth of their first child, Cassandra, who is now a junior majoring in film and theater at Muhlenberg College; younger daughter Elena is a freshman studying electrical engineering at the University of Delaware. The Rosins have been foster parents since 2014, during which time they have fostered twelve children, mostly infants. When the home is quiet, Carl enjoys reading, building crossword puzzles, and mowing mazes into his overgrown lawn. The family has two dogs: one a grumpy old man, and one an irresistibly dopey puppy. @carlrosin

Skye Shirley

Shirley is a teacher, presenter, and spoken Latin enthusiast whose immersive lessons embrace the most recent and convincing research into second language acquisition. Her summers are spent in Rome leading spoken Latin tours and educational programs through the Paideia Institute. Her lesson plans have appeared in The Shooting Star newsletter and Activitates Liberīs. She has presented on pedagogical topics both in the United States and abroad. She graduated with a BA from Boston College in 2010 and an MA in Latin from University of Massachusetts, Boston in 2018. During the academic year, she teaches Latin at Brookline High School, a diverse and innovative public school. @SkyeAlta713
Scot Smith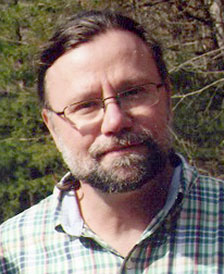 Smith has worked in education for nearly thirty years. Presently, he is the librarian at Robertsville Middle School in Oak Ridge, TN. He also teaches a course in young adult literature for the School of Information Sciences at the University of Tennessee. From 1993 to 1996 he served as a Peace Corps volunteer in Ukraine, where he taught English at Yalta School #12. He co-chairs Tennessee's Volunteer State Book Award and recently served on the 2018 Michael J. Printz Award Committee for YALSA, a division of the American Library Association. In 2017, Humanities Tennessee recognized Scot with an Outstanding Educator Award. Scot holds a BA in humanities and an MAT in English education from East Tennessee State University, and a MS in information sciences from the University of Tennessee. He lives in Oak Ridge with his wife and daughter.
Patrick Sprinkle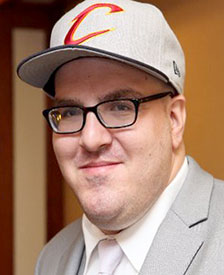 Sprinkle is a tenth-year history and government teacher at the New York City Lab School for Collaborative Studies. He is a first-generation college graduate, earning his undergraduate degree in political science from The Ohio State University and graduate degrees from Columbia University and Ashland University. Patrick is the 2013 James Madison Fellow for the state of New York. He has formerly served on the Teacher Advisory Council of the Bill and Melinda Gates Foundation and the LGBT Curriculum Committee Task Force for the New York City Department of Education. Patrick's current academic interests include Lyndon Johnson and the Great Society, American labor unions, and electoral politics. Outside the classroom Patrick is, unfortunately, a fan of the Cleveland Browns. @psprinkle
Carolyn Streets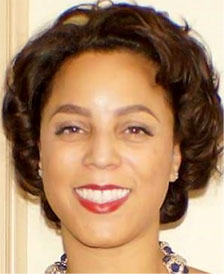 Streets is a veteran teacher of twenty-two years and holds an MAT in middle and secondary education. She is an ELA teacher for New Haven Public Schools, the second largest urban district in Connecticut. Carolyn is the 2018 winner of the Yale School of Management Lynn Hall Teacher Action Research Prize and is a 2018 National Endowment for the Arts Summer Institute grantee. She has received advanced acceptance into the Connecticut Writing Program for the 2019–20 school year. Carolyn is also a 2017 graduate of the National Academy for Advanced Teacher Education (NAATE) as she is among the top ten percent of high-performing teachers in the state. She has been selected to provide feedback on state testing through the Connecticut Department of Education. Carolyn is in her second year at the Yale Teacher's Institute where she enjoys writing curriculum.
Melissa Tracy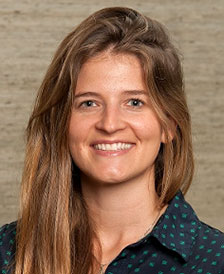 Tracy is a National Board Certified social studies teacher in Wilmington, DE, at Odyssey Charter High School, an innovative and diverse dual-language Greek school. Melissa previously taught 6th–12th grade social studies at Conrad Schools of Science for a decade. Melissa currently teaches A.P. human geography, global civics, and world geography at Odyssey and serves as the high school social studies department chair. Melissa is also a teacher adviser for Model UN, Youth in Government, Diversity Club, and WorldQuest. Prior to teaching in Delaware, Melissa taught in India, Poland, and Thailand. Melissa earned a BA in history from Tulane University, an M.Ed. in curriculum and instruction (social studies) from the University of Delaware, and an MA in US history at Villanova University as a James Madison Memorial Foundation fellow. Additionally, Melissa is a 2014 National Hope Street Group Teacher Fellow, a National America Achieves Fellow (Cohort 3), a National Geographic Certified Teacher, a 2017 American Geographical Society Teacher Fellow, and an alumnus of the Rodel Teacher Council (Cohorts 1 & 2). As a member of the Rodel Teacher Council, Melissa contributed to A Blueprint for Personalized Learning, one of the first examples in the country of educators developing policy recommendations for personalized learning. Melissa was a Red Clay School District finalist for teacher of the year in 2014 and was nationally recognized for excellence in geography teaching by the National Council for Geographic Education. Melissa is a current member of the iCivics teacher network and she serves on the teacher advisory board for Harvard University's Declaration Resource Project. @lisslblair
Julie Trotter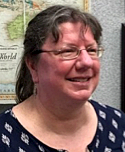 Trotter is an English and humanities instructor at Alamance Community College (ACC) in Graham, NC, and also serves as co-advisor of Carolina Student Transfer Excellence Program (C-STEP). She received her BA from the University of North Carolina at Chapel Hill and her MA from North Carolina State University. Trotter is a member of several state and national community college professional organizations and was recognized for her outstanding service to the North Carolina Conference of English Instructors in 2015. She currently serves as ACC's liaison to the Community College Humanities Association. Trotter is a past recipient of NEH workshop grants, an Innovation grant from ACC, and a project grant from the NC Humanities Council. @ncglobetrotter
Katie Willett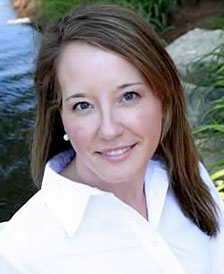 Willett, a native of Michigan and current resident of Charlotte, NC, is the Director of the Academy of International Studies at Independence High School. As director, she works to develop students' understanding of international relations and what it means to be a global learner and citizen. In this capacity, Katie leads a team of teachers and has developed programs of visiting speakers, seminar courses, and Model UN conferences, as well as international visits and exchanges. Before becoming the director, Katie taught US history (AP and Honors) at Independence High for 10 years, during which time she gained National Board and College Board certifications. Prior to this, she taught history in a secondary school in the UK as part of an international exchange program. Katie is passionate about fostering community understanding and broadening students' educational aspirations and experience through the humanities. She loves to travel and has sought to broaden her own understanding by participation in the National Academy of Advanced Teacher Education Program, World View Study Tours, Center for European Studies Brussel Study Tour, and the Advanced Echoes and Reflections Seminar in Jerusalem. She has presented at Asia Society Conferences, North Carolina Social Studies Conferences, and with the Center for European Studies at the University of North Carolina at Chapel Hill. @kmwbooksit