page
Contested Territory: America's Involvement in Vietnam, 1945–75 | Biographies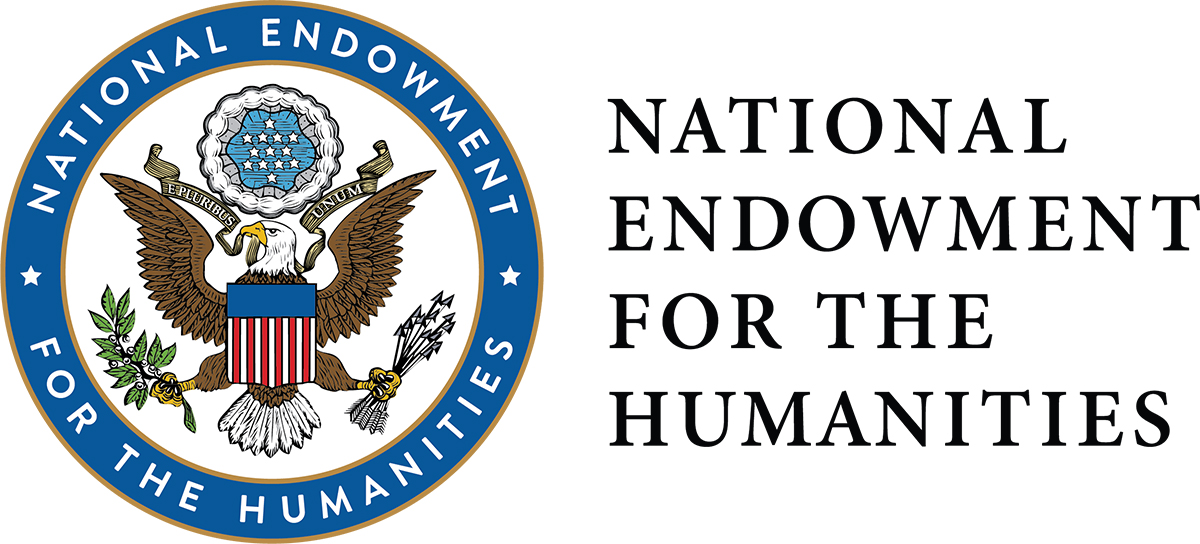 A National Endowment for the Humanities Summer Institute for K–12 Educators
July 18–29, 2022 at the National Humanities Center
OVERVIEW BIOGRAPHIES PARTICIPANTS READINGS HOUSING & TRAVEL ABOUT THE AREA APPLICATION
Co-Directors
Andy Mink, Vice President for Education Programs, National Humanities Center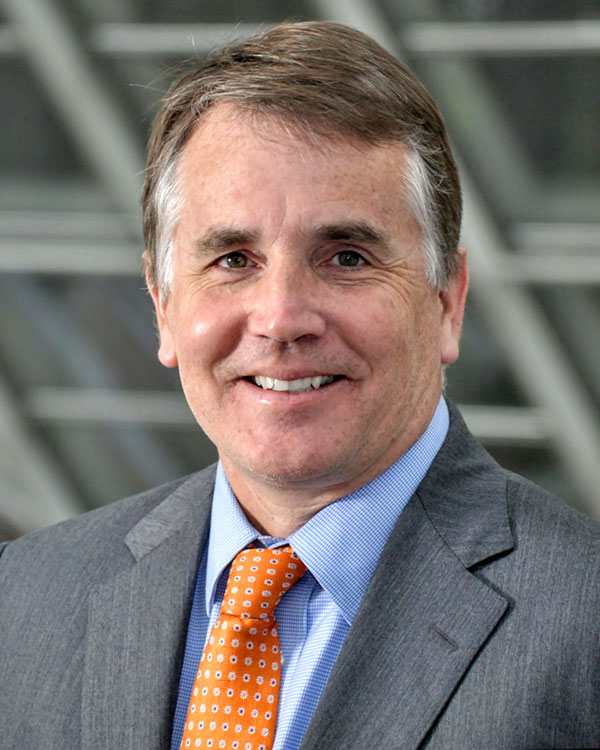 Mink is the vice president for education programs at the National Humanities Center after previously serving as the executive director of LEARN NC at the University of North Carolina at Chapel Hill and the director of outreach and education for the Virginia Center for Digital History at the University of Virginia. With all these organizations, he has designed and led professional development programs for K–12 and university educators that focus on hands-on instructional models. In 2002, Andy was awarded the National Experiential Educator of the Year by the National Society of Experiential Education, and he currently serves as a Master Teacher with the Organization of American Historians in their Distinguished Speaker Program. He was awarded the 2015 Outstanding Support for Geography Education Award by the National Council for Geographic Education, and he serves as a GeoMentor with the Association of American Geographers. He sits on the board of trustees for the National Council for History Education. @Mink_ED
Christian Lentz, Associate Professor of Geography, University of North Carolina at Chapel Hill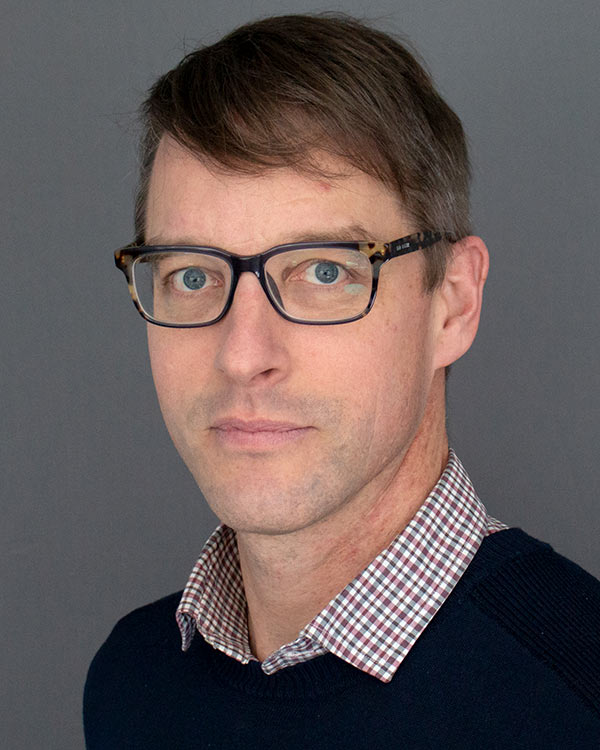 Lentz's scholarship emerges from the intersection between agrarian studies, political geography, and Southeast Asian studies. Drawing on archival and ethnographic methods, Lentz explores enduring geographic themes of territory and territoriality, statemaking, development, and society-environment relations. Awarded the 2021 Harry J. Benda Prize by the Association of Asian Studies, his book Contested Territory: Dien Bien Phu and the Making of Northwest Vietnam (Yale University Press, 2019) excavates hidden histories of a world-historic site. By situating Dien Bien Phu in the borderlands of China and Laos, Contested Territory explores the processes through which its peoples and places were made Vietnamese, sometimes against their will. Lentz's next project connects decolonization in mid-twentieth-century Vietnam to Indonesia by comparing their divergent economic trajectories with convergent political violence in 1965. By engaging students on these themes and a range of topics—from revolutionary struggle in Vietnam to social change in North Carolina, from producing Indonesian coffee to drinking it at the Daily Grind—his teaching aims to make the strange familiar and the familiar strange again. His articles have appeared in the Journal of Peasant Studies, Geopolitics, Political Geography, Modern Asian Studies, and Journal of Vietnamese Studies.

---
Faculty
John Balaban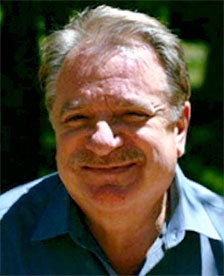 Balaban is the author of twelve books of poetry and prose, including four volumes which together have won The Academy of American Poets' Lamont prize, a National Poetry Series Selection, and two nominations for the National Book Award. His Locusts at the Edge of Summer: New and Selected Poems won the 1998 William Carlos Williams Award from the Poetry Society of America. He was a 2003 Fellow of the John Simon Guggenheim Foundation, and the 2001–2004 Phi Kappa Phi "National Artist."
During the Vietnam War, on a grant from the National Endowment for the Humanities Fellowship in 1971–72, he traveled the countryside collecting on tape the oral poetry known as ca dao. His memoir, Remembering Heaven's Face, was republished by the University of Georgia Press after being out of print for many years. In 2000, Copper Canyon Press brought out his tri-glyphic Spring Essence: The Poetry of Ho Xuan Huong in which the old Nôm script was printed for the first time. His translations of Vietnamese oral poetry were published in 2003 as Ca Dao Vietnam: A Bilingual Anthology of Vietnamese Folk Poetry. His most recent book of poetry is Path, Crooked Path (2006).
In 1999, Balaban founded the Vietnamese Nôm Preservation Foundation, a 501c3 nonprofit, to preserve writing in the 1000-year heritage of the ancient Vietnamese script. He has been President of the Foundation since its inception. Balaban is Poet-in-Residence and Professor of English at North Carolina State University in Raleigh.
David Biggs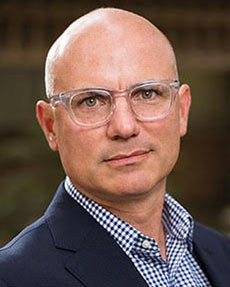 Biggs is a professor of history at the University of California, Riverside focusing on environmental and Southeast Asian history. He is the award-winning author of Quagmire: Nation-Building and Nature in the Mekong Delta (2010) and Footprints of War: Militarized Landscapes in Vietnam (2018), and his essays have appeared in such venues as the Journal of Asian Studies, Environmental History, and The New York Times.
Mark Bradley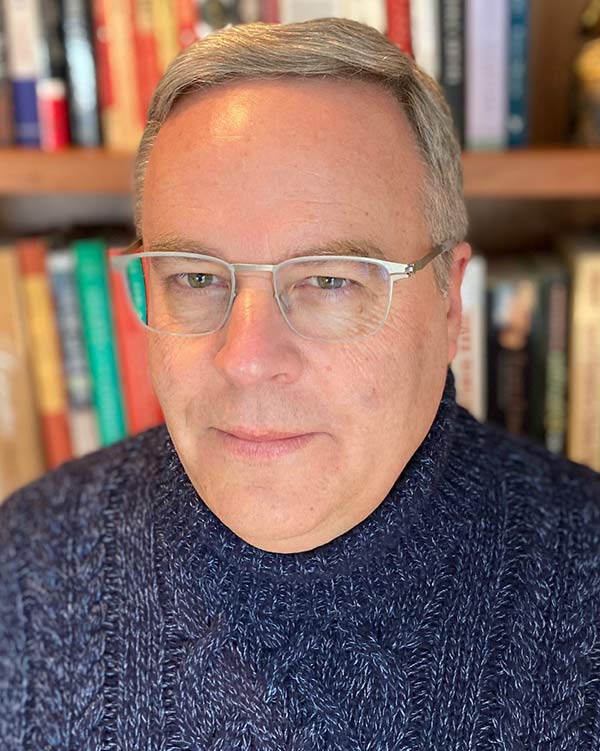 Bradley is Bernadotte E. Schmidt Distinguished Service Professor of History and the College at the University of Chicago where he also serves as the faculty director of the Pozen Family Center for Human Rights and deputy dean of the Division of the Social Sciences. His current research project is an intellectual and cultural history of the global South and he serves as the editor of the American Historical Review.
Bradley is the author of The World Reimagined: Americans and Human Rights in the Twentieth Century (2016), Vietnam at War (2009), and Imagining Vietnam and America: The Making of Postcolonial Vietnam (2000), which won the Harry J. Benda Prize from the Association for Asian Studies. He is the editor of the four-volume Cambridge History of America and the World (2021), Making the Forever War (2021), Familiar Made Strange: American Icons and Artifacts after the Transnational Turn (2015), Making Sense of the Vietnam Wars (2008), and Truth Claims: Representation and Human Rights (2001). His work has appeared in the Journal of American History, the Journal of World History, Diplomatic History, and Dissent.
Bradley's research has been supported by fellowships from the John Simon Guggenheim Memorial Foundation, the American Council of Learned Societies, the National Endowment for the Humanities, and Fulbright-Hays. He has served as the elected president of the Society for Historians of American Foreign Relations and as coeditor of the Cornell University Press book series, The United States in the World.
Chris Bunin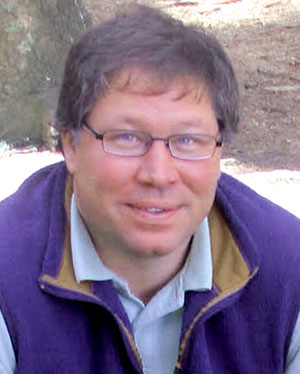 Bunin is a teacher of AP human geography, world history, and geospatial technologies at Albemarle High School in Charlottesville, Virginia. During the past decade he has collaborated on projects focused on leveraging geospatial technologies and geo-literacy in the classroom. These include: "The Virginia Experiment" and "America on the World Stage" Teaching American History Projects; the iSTEM Teacher Scholars Program: An Applied Geospatial Curriculum for Middle Schools; "Transatlantic Teacher Scholars: Change Over Time and Place in the Meuse-Argonne American Cemetery"; ESRI's GeoInquiries for US history and human geography; the US Census Bureau's Statistics in Schools Program; and the award winning book Jamestown to Appomattox: Mapping US History Using GIS (Carte Diem Press).
Bunin is also assistant professor of geography at Piedmont Virginia Community College and a member of the Virginia Geographic Alliance Steering Committee. He was named the 2016 Secondary Social Studies Teacher of the Year by the National Council for the Social Studies.
Jessica Chapman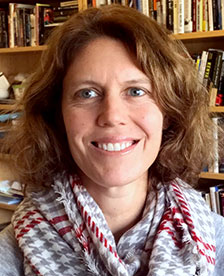 Chapman is associate professor of history at Williams College, specializing in international history and U.S. foreign relations. Her book Cauldron of Resistance: Ngo Dinh Diem, the United States, and 1950s Southern Vietnam (Cornell University Press, 2013) is based on Vietnamese, French, and American sources in all three languages. Using previously unexplored archival materials, Cauldron of Resistance reexamines Washington's Cold War commitment to South Vietnam in light of the region's own nationalist political context.
Chapman is currently working on two book projects. The first, a survey of decolonization and the Cold War for the University Press of Kentucky, explores the important and often overlooked intersections between these two defining elements of post-WWII global history. The second, an international history of Kenyan runners, takes up related themes in postcolonial history to contribute to the recent wave of scholarship on sports and diplomacy. Her interdisciplinary research for this project, utilizing both historical and ethnographic methods, is currently supported by a Mellon New Directions Fellowship. Her work appears in Diplomatic History, the Journal of Vietnamese Studies, and a number of edited volumes.
Anne Foster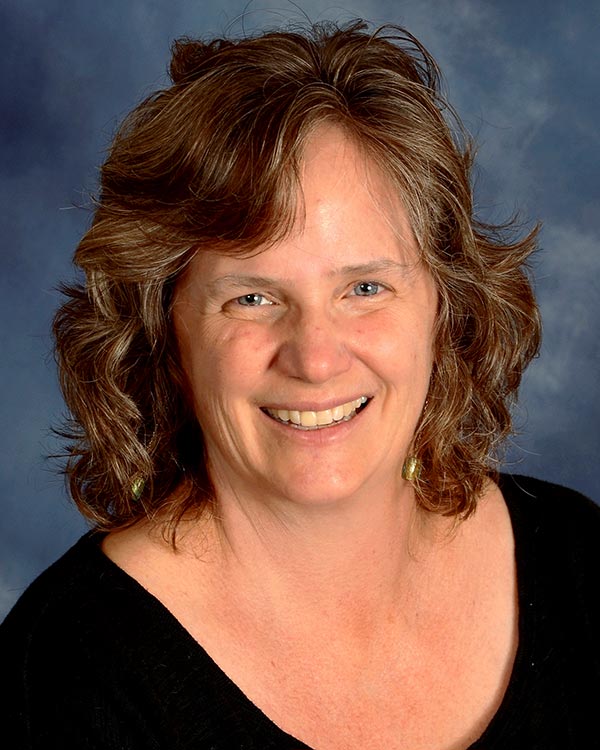 Foster is a historian of imperialism and U.S. foreign relations, especially with Southeast Asia. Her work has focused on political, economic, and cultural relations with the region. She is associate professor of history at Indiana State University, and teaches courses in world history, world empires, U.S. foreign relations, drugs history, and food history. She also serves as co-editor of Diplomatic History, the journal of the Society for Historians of American Foreign Relations.
Her research focuses on U.S. relations with colonial Southeast Asia from the late 19th to mid-20th century. Her first book, Projections of Power: The United States and Europe in Colonial Southeast Asia, 1919–1941 was published in 2010. It argues that imperialism in the region was shaped by U.S. policies and actions. She also co-edited, and published an essay in, The American Colonial State in the Philippines: Global Perspectives (2003). She published "Before the War: Legacies from the Early Twentieth Century in United States-Vietnam Relations," in Marilyn Young and Robert Buzzanco, eds., Blackwell Companion to the Vietnam War (2002).
Her current research explores the history of opium regulation and control in Southeast Asia, and she has published numerous articles and chapters on this topic, including most recently "Medicine to Drug: Opium's Transimperial Journey," in Kristin Hoganson and Jay Sexton, editors, Crossing Empires: Taking U.S. History into Transimperial Terrain (2020). She is writing two books currently. One is titled The Long War on Drugs: U.S. Efforts in International Perspective, which argues the United States has been taking a "war on drugs" approach to narcotics regulation since the early 20th century. The second book is tentatively titled Opium: Commodity, Medicine, Revenues, Power, and Morals in Colonial Southeast Asia, 1890–1940.

Mai Na M. Lee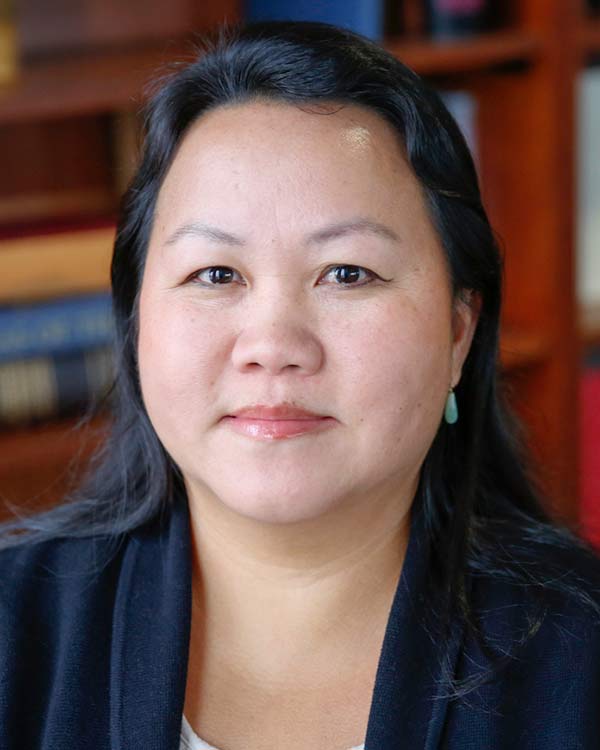 Lee is an associate professor of history and Asian American studies at the University of Minnesota Twin Cities. She was born in Laos and came to the United States as a refugee of the Vietnam War in 1980. Her life experiences as a survivor of war and as a refugee inform her research interests. She is an expert of highland Southeast Asia, focusing on issues of statelessness and national integration of minorities into lowland states. Her primary countries of expertise are Vietnam, Laos, and Thailand. With her work on the Hmong people, the history of China and its long contacts with minorities and the history of French and American involvements in Southeast Asia are also integral aspects of her study.
Ngo Vinh Long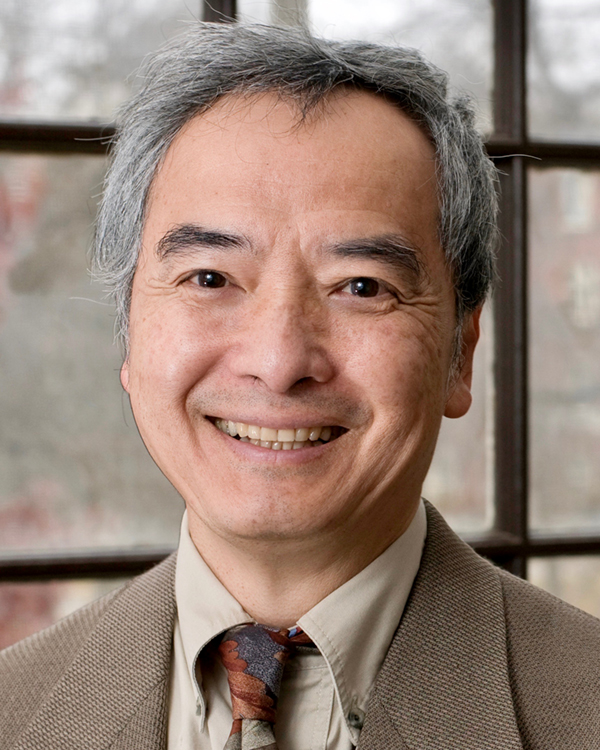 Long has been professor of Asian Studies in the History Department at the University of Maine since 1985. His areas of interest include social and economic development in Asia and US relations with Asian countries. He is the author four books and over 200 hundred articles in various languages. He was a co-founder of the Committee of Asian Concerned Asian Scholars and its Bulletin of Concerned Asian Scholars in 1968, renamed Critical Asian Studies in 2000, which is a high-impact scholarly journal on Asia. He has travelled to Vietnam and other countries in Asia almost every year since 1986 to do research, to give papers, and to work with various academic institutions and non-governmental organizations there. As a result of his research he has also been invited by international radios and mass media to give analyses on developments in Asia almost every month.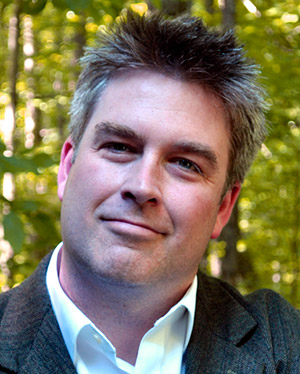 Pitelka is a historian of premodern Asia and a scholar of material culture, with particular expertise in Japanese cultural history in the late medieval and early modern periods. He received his PhD from Princeton University and taught at Occidental College before moving to the University of North Carolina at Chapel Hill. He was the founding director of the Triangle Center for Japanese Studies, a collaboration between Duke University, UNC-Chapel Hill, and North Carolina State University. As director of the Carolina Asia Center, Pitelka wrote the application that won the center its first Department of Education Title VI grant to become a National Resource Center for the Study of Asia. His publications include Japanese Tea Culture (2003), Handmade Culture (2005), What's the Use of Art? (2007), Spectacular Accumulation (2015), and Kyoto Visual Culture in the Early Edo and Meiji Periods (2016).
William Sturkey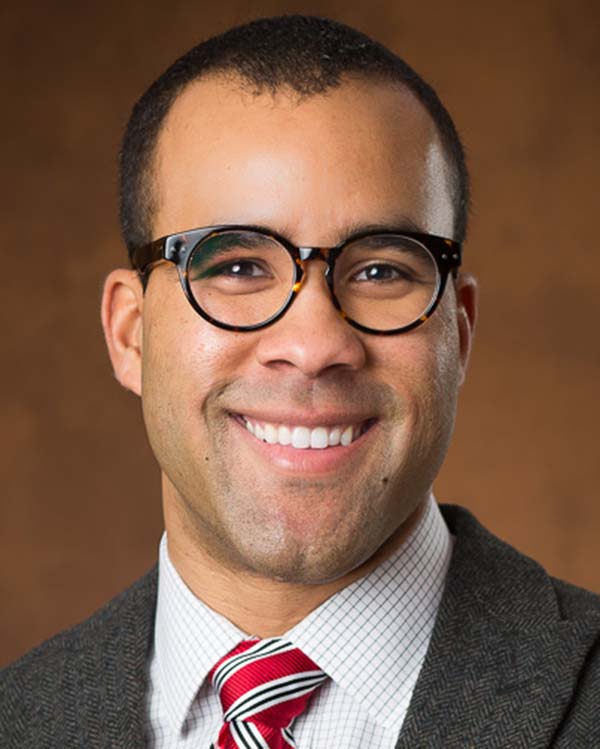 Sturkey is a historian of modern America, who specializes in race in the American South and the history of the Vietnam War. He teaches courses on Modern American History, Southern History, the Civil Rights Movement, and the History of America in the 1960s. Sturkey's first book, To Write in the Light of Freedom, is a co-edited collection of newspapers, essays, and poems produced by African American Freedom School students during the Mississippi Freedom Summer of 1964. His second book, Hattiesburg: An American City in Black and White, is a biracial history of Southern Jim Crow that was published by Harvard University Press in March of 2019. Dr. Sturkey is currently working on a new project, tentatively titled To Be An American, which is a biography of the legendary Vietnam War hero Master Sergeant Roy Benavidez.
Ben Tran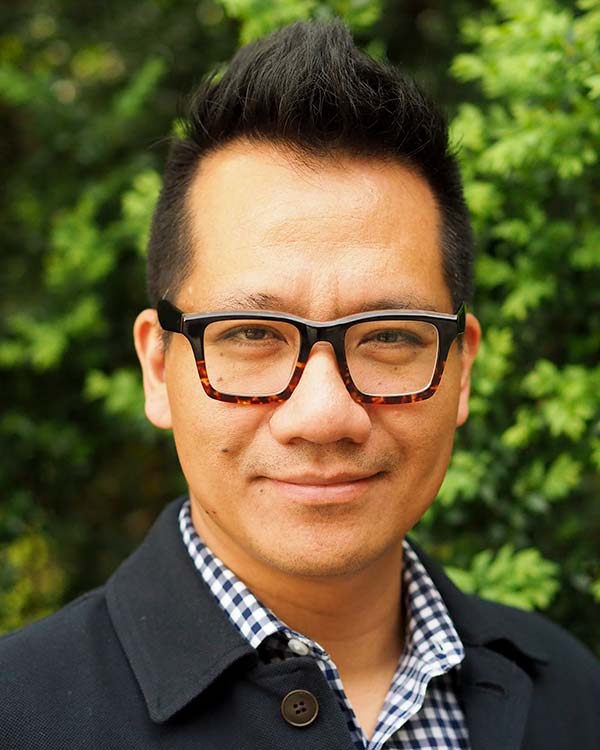 Tran is an associate professor of Asian Studies and English at Vanderbilt University. His research focuses on the historical and cultural transformations of Vietnam from the French colonial period to contemporary globalization. His current research explores the relationship between Vietnam's socialist state and global capitalism, technologies of war and the environment, and global culture as translation. Tran's first book, Post-Mandarin: Masculinity and Aesthetic Modernity in Colonial Vietnam, examines how the radical 1919 displacement of the 1000-year-old Chinese-influenced mandarinal system by a French baccalaureate curriculum created the conditions for modern Vietnamese literature. The book illuminates how European-educated natives assumed the intellectual authority of the mandarin by embracing European fields of knowledge, a new romanized alphabet, and print media—all of which were foreign and illegible to their fathers. This study contends that their liminal position as modern yet colonized intellectuals caused a masculine anxiety that underlies modern Vietnamese literature and its anticolonial tenets. He teaches classes in both Asian Studies and English, including racialization and capitalism, blackness and the Asian Century, the history and culture of the Third World movement, and cultural representations of the Vietnam War.
Julie Voelker-Morris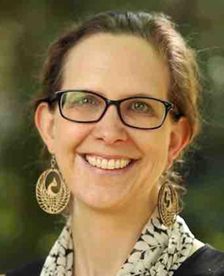 Voelker-Morris is the Director of the Common Reading Program at the University of Oregon (UO) in Eugene. She has taught a variety of arts and culture as well as professional development related courses for students in the UO's School of Planning, Public Policy, and Management. Current research interests include the interdisciplinary nature of and power dynamics of management and administration, critique and interpretation in arts and cultural leadership settings. Voelker-Morris has special interests in issues related to gender and the working class alongside various elements of artistic performance, process, and production of identity. She serves as an invited member of the Task Force on Diversity, Equity, and Inclusion for the Association of Arts Administration Educators and is the current editor for the "Teaching Notes" section of The American Journal of Arts Management.

---
Any views, findings, conclusions or recommendations expressed in this website do not necessarily represent those of the National Endowment for the Humanities.