Education Programs
at the National Humanities Center work to provide leadership, training, resources, and partnerships that advance humanities education at the K–16 level. Our work focuses on the integration of strong scholarship and content, inquiry-based pedagogy, and emerging technology. We build bridges that put scholars and educators in conversation to support humanities classrooms at all levels.
Critical to this mission is the role of in-service and experienced teachers in providing relevant and critical perspective to our work. The 2017–18 Teacher Advisory Council is a 14-member board that supports NHC Education for a one-year term of service. Chosen to represent multiple disciplines in the humanities, these teacher leaders accept an active role in the development, evaluation, and promotion of National Humanities Center educational materials and projects.

Teacher Advisory Council Members, 2017–18
Victoria Ade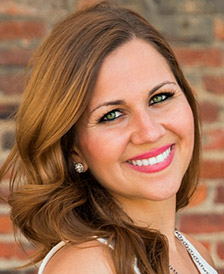 Ade serves as a history and social sciences teacher at West Morris Central High School in Long Valley, NJ. With a BA in history and an MA in Social Studies Education, she focuses upon social justice issues and their current relevance in her classes. Victoria also works with her colleagues on ways to integrate technology into their classrooms.
John Aragona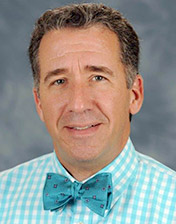 Aragona teaches AP US History at Cardinal Gibbons High School in Raleigh, NC. With a BA in Government and Theology and a JD, John retired from the practice of law and earned an MA in Education. He works with the Colonial Williamsburg Foundation as a master teacher and instructor for the Foundation's Teacher Institute; John is also active with the NC Geographic Alliance.
Sarah Arnold

Arnold is the department chair and teaches English at Elkhorn Area School District in Wisconsin, holding a BA in English with a minor in sociology as well as a Masters of Education. She serves as a mentor for new teachers and is a reader for the College Board.
Shu-Ying Bonner

Bonner teaches English at Kea'au High School on the Big Island of Hawaii. She holds a BA in English and a Masters of Education as well as National Board Certification in AYA/English. Shu-Ying, a h5 advocate of writing, has published several works herself. In 2015, she also participated in an exchange program with Taiwan.
Jason Chohonis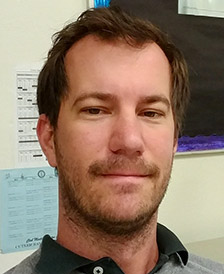 Chohonis currently teaches AP World History at Cutler Bay High School in Miami, FL, after having taught several years at Ammons Middle School. He earned a BA in Psychology from Florida State University and an MA in American History from Florida International University. He has participated in multiple summer institutes throughout the US and is a member of both the Miami-Dade Council for the Social Studies and the Society of Florida Archivists.
Carly Hill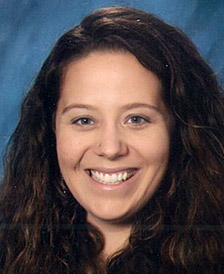 Hill holds a BA in sociology with a secondary education endorsement and an MA in Educational Technology. She teaches Speech and Drama at Fairmont Junior High in Boise, ID. Carly has participated in numerous summer institutes and workshops at various institutions and scores AP US history exams for the College Board. She enjoys reading and cheering on the Chicago Blackhawks.
Teresa Kim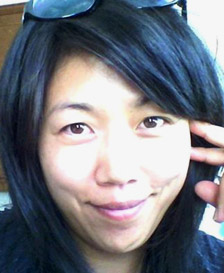 Kim, originally from Michigan, currently serves as the District Resource Teacher for social studies teachers in grades 6-12 for the Vista Unified School District in Vista, CA. Prior to this responsibility she taught both World and US history at Vista High School. She holds a BA in Journalism and a BA in history, and is soon to complete an MA in American History and Government.
Jamie Lathan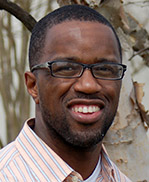 Lathan serves as the Dean of Distance Education and Extended Programs at the North Carolina School of Science and Mathematics in Durham, NC. Jamie simultaneously earned his BA in history and Masters of Teaching from the University of Virginia, later completed his PhD in Curriculum, Culture, and Change at the University of North Carolina at Chapel Hill, and holds National Board Certification. He has taught AP US history to students around the world via the Internet, has participated in several TAH grants, and has presented to many conferences.

Stephen Kekoa Miller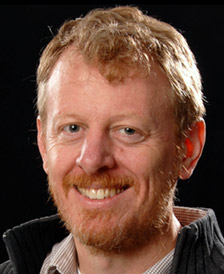 Miller is the middle school head, Humanities Department Chair, and history and philosophy teacher at the Oakwood Friends School in Poughkeepsie, NY, one of the oldest coed boarding schools in the United States. Stephen earned his BA in Religious Studies and Philosophy and his MA in Philosophy. He speaks and publishes widely on the philosophy for children and ethics education, and he is an active member of PLATO (Philosophy Learning and Teaching Organization).
Jacqueline Stallworth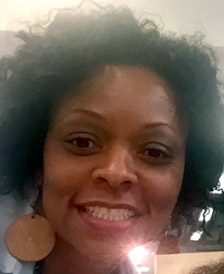 Stallworth currently teaches English at Lee High School in Arlington, VA. She holds a BA in Language Arts Education and Masters of Arts in Curriculum and Instruction as well as Education and Human Development. Jacqueline is active in College Board programs, reads AP Literature exams, and has attended multiple professional seminars and workshops. She writes The Big Sea, a literary blog, and enjoys cycling, reading, and meeting great people.
Vicky Stockton

Stockton teaches Latin and CAPA (Creative and Performing Arts) at the New York State School for the Deaf in Rome, NY. She holds a BA in Communication Sciences and Disorders and a Masters of Education of the Deaf, and works widely with the deaf and hard-of-hearing community. Vicky also has extensive experience both as a performer and teacher of dance and music.
Jenny Snoddy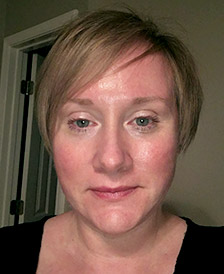 Snoddy teaches AP US History and AP Seminar at Walton High School in Marietta, GA. She received her BA in Anthropology followed by a Masters of Education (Social Studies). As a faculty member of the International Spanish Academy at Walton, a language immersion program sponsored by the Ministry of Education in Spain, she teachers AP US History in Spanish to native English-speaking students. She has participated in previous NHC summer institutes and has served as an AP US history reader for the College Board.
Pam Su'a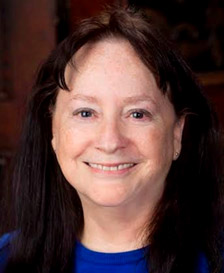 Su'a is the History/Social Studies and World Languages Curriculum Consultant for the Jordan School District in West Jordan, UT. She holds a BA in History and German, an MA in Educational Leadership, and is certified by NBPTS. Pam actively supports other candidates for National Board certification. She has presented and published in a variety of educational contexts and enjoys traveling, reading, and bike tours in Vermont.
Cherry Whipple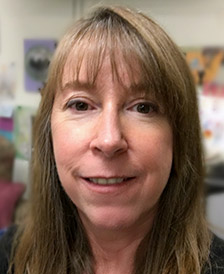 Whipple received her BS in Applied Learning and Development and currently teaches US and world history at Austin High School in Austin, TX. She reads AP US history exams for the College Board and has worked with Cengage Learning and Pearson Education in developing history assessment items. She will be working with a dual-enrollment program with the University of Texas at Austin in the fall of 2017. She loves spending time with her granddaughter.